60 Years of Iconic Style from R2600p/m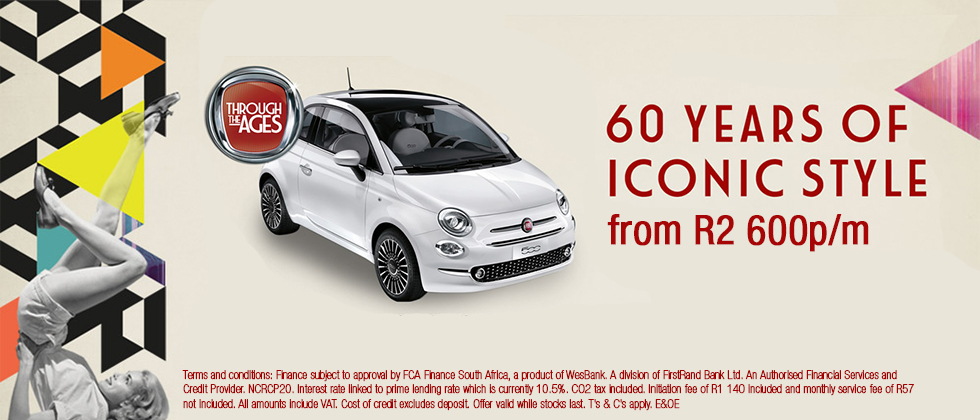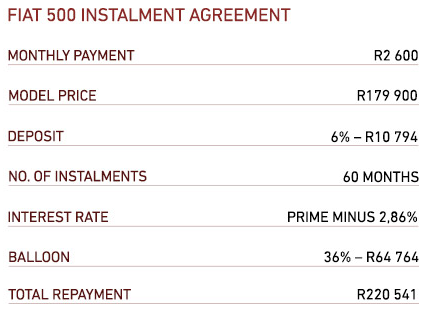 Fiat 500 Finance Deal
Fiat 500 has always been the little package that packs a big punch! And now, with its modern redesign and engineering upgrades, from suspension to seats – the New Fiat 500 is the ultimate city and minicar for cruising in style and is full of sheer driving pleasure.
Need this great Finance Deal today?
Contact our sales team now to order your own Fiat 500, now more affordable than ever!