William Simpson Jeep Fiat Alfa Tokai - About Us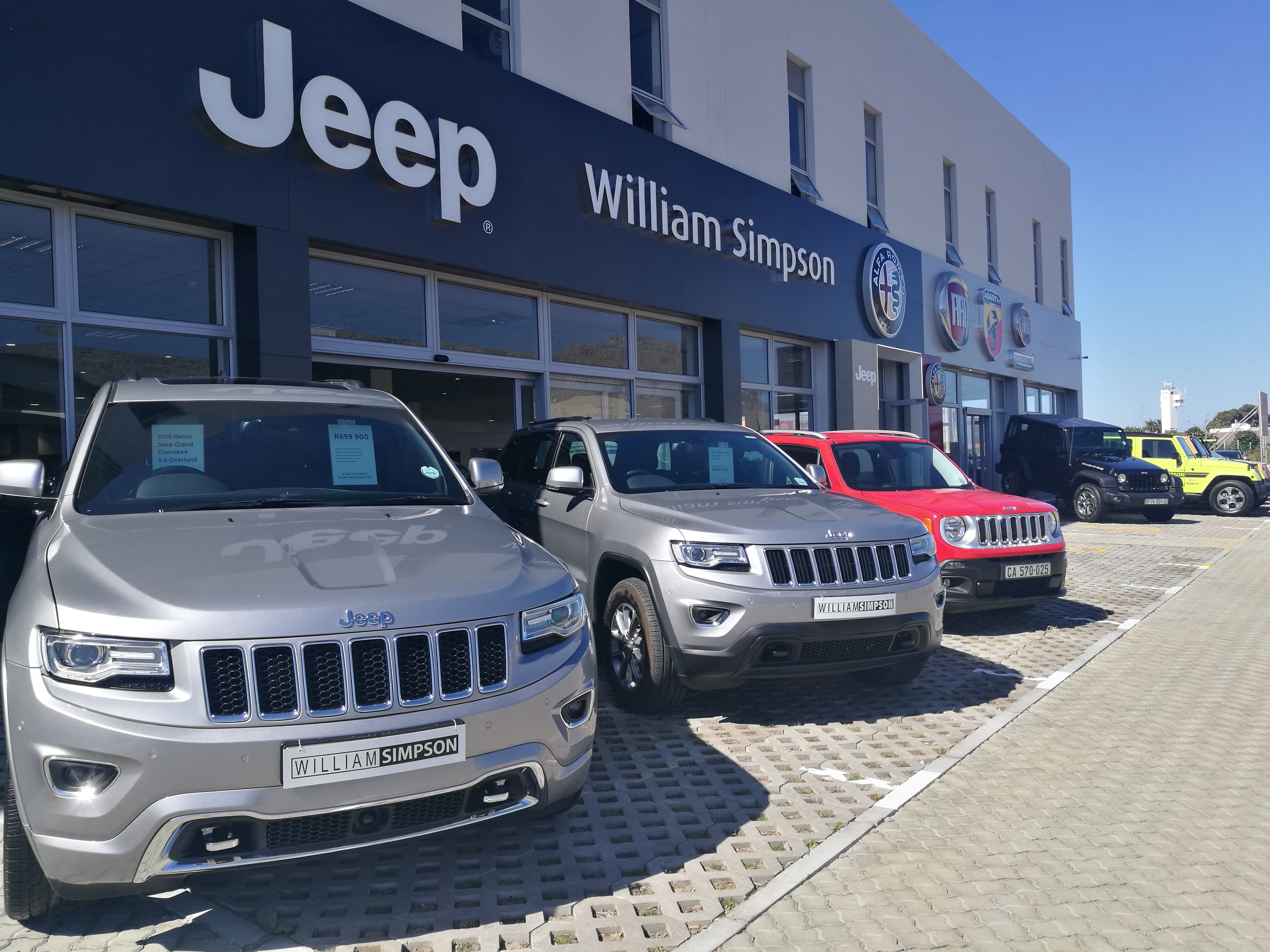 How It Began
William Simpson (the businesses founder) began his used car dealership in 1991. After great success, he purchased a franchise outlet in Fish Hoek, in the Southern Suburbs of Cape Town.
Through greater success and location constraints, he moved this franchise to Tokai.
How Did William Simpson Jeep Fiat Alfa Come to Be
An opportunity arose to purchase a Chrysler, Jeep and Dodge franchise in Newlands. William Simpson took up the opportunity and took over the ownership as of 1 April.
Taking over the dealership was no April Fools, as it posed natural challenges, including making sure existing customers receive even better service than they received previously. With the dedication and support of the dealership staff and his years of experience, William Simpson is growing his FCA branch, offering a wider range of FCA vehicles. As an authorised Fiat Chrysler Automobile dealership and service centre, William Simpson is consistently offering greater value to its new and existing customers.
After 2 successful years trading at the Newlands location our operation has now moved to a new purpose built facility built next to the already well established Nissan dealership in Tokai.
To keep up-to-date with the news of William Simpson, make sure to follow us on social
#WhyWilliamSimpsonCars
---
The merger of Fiat and Chrysler into Fiat Chrysler Automobiles was not the only big news to hit the industry. On 1 April, William Simpson Cars took over ownership of the previous Chrysler, Jeep and Dodge franchise located in Newlands, Cape Town.
Both the creation of the global FCA brand as well as the newly established William Simpson FCA in Newlands, means that customers will get better service offerings and stronger brand assurance.