Fiat 500 2016 Demo Twin Air Pop Special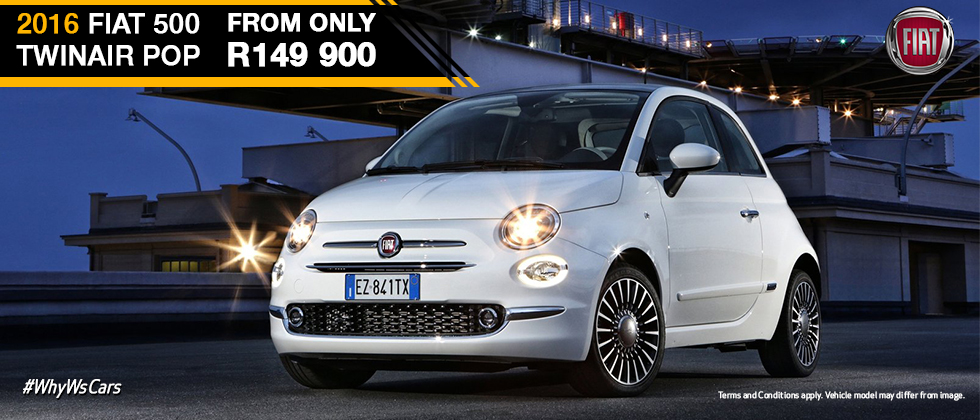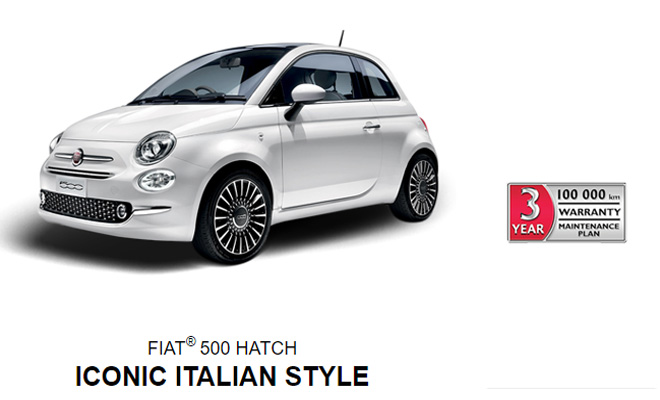 Why Not Get A Fiat 500 Twin Air Pop 2016 Demo On Special - Now R149 900
Price: R149 900
Fuel Efficient
Retro Styling
3 Year / 100 000km Warranty
3 Year / 100 000km Maintenance Plan
How Can You Resist A Fiat 500 At This Price?
The Fiat 500 smiles at the sheer pleasure of driving. The front end strikes a cheeky smile thanks to its cleverly styled bumper surrounding a chic 3D design grille.
The smile comes with a wink. In this case, new poly-elliptic headlights set at a saucy angle for even more character - and better road lighting.
The signature badge- inspired daytime running lights with LED technology to make the new Fiat 500 instantly recognisable.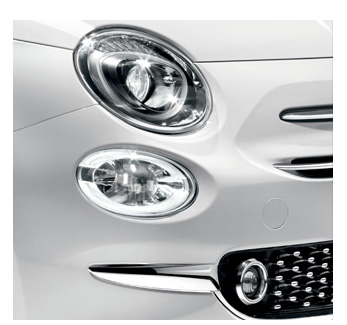 Driving Protection As well As Pleasure

In addition to a new braking system, your new Fiat 500 will look after you with 7 airbags, ABS + EBD so you don't lose control if you have to stop quickly, ESC + Hill Holder to hold a steady course in an emergency and make hill starts much easier, HBA to make sudden braking more effective and a Hazard Device that immediately turns on the emergency lights if you are forced to stop suddenly.

The ellipsoidal headlights with Daytime Running Lights (DRL) also guarantee maximum visibility thanks to their LED technology. Book A Test Drive and experience the Fiat 500 Pop Twin Air Demo Today!