Fiat 500X Pre-Owned & Demo Sale
Fiat 500x Demo or Pre-Owned SUV
A MODERN CLASSIC
The FIAT® 500X boldly enters the crossover market with innovation, functionality and Italian style. Our designers and engineers took the FIAT 500 and added more space, utility, driver-centric amenities, capability and advanced safety and security features. Three trim levels let you choose your personal style. The FIAT 500X range includes the urban-oriented Pop and Pop Star and the off road-oriented Cross model feature a more athletic look.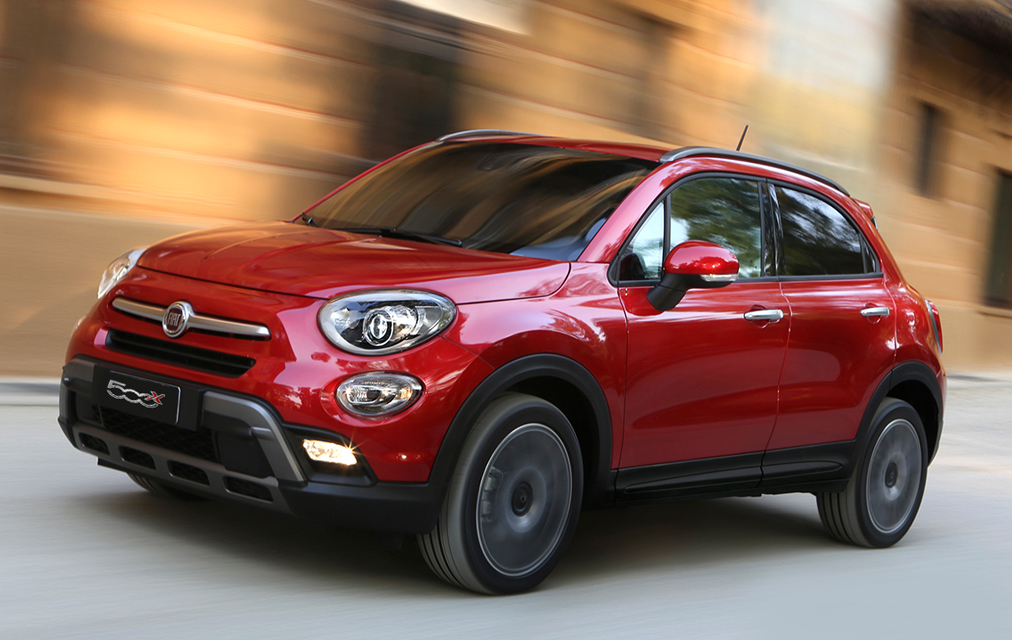 The strength of beauty: 500X is the crossover that combines style and substance, ready to rule all roads with that something extra that makes it unique. Its two souls, metropolitan and crossover, meet the tastes and needs of all, offering satisfaction at the wheel, technology and exceptional safety.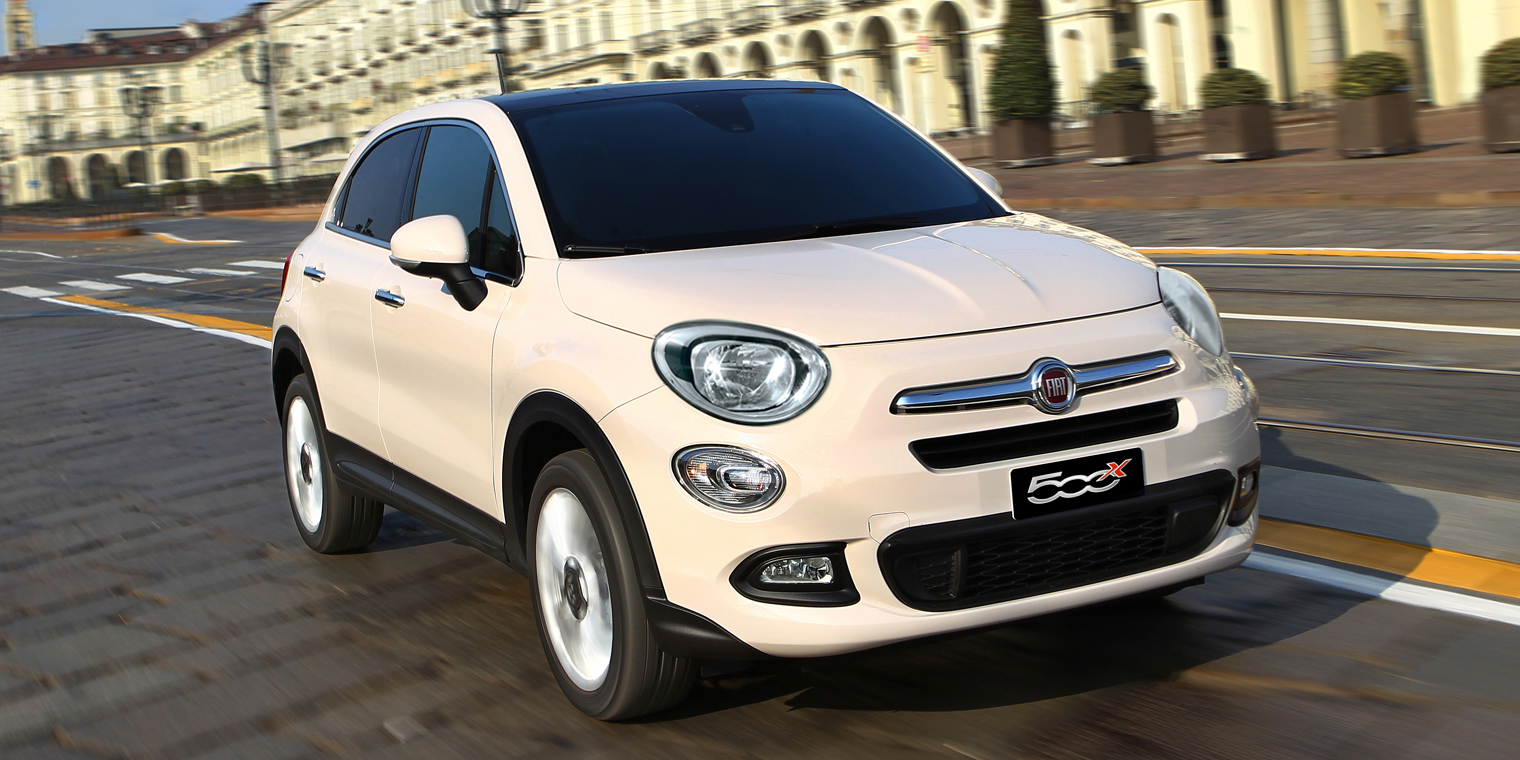 The 500X expresses the values that made the 500 an icon recognised all over the world. In the 500X, the seduction of Italian design is made complete with the solidity of a car which is comfortable, high-performance and always connected to the world.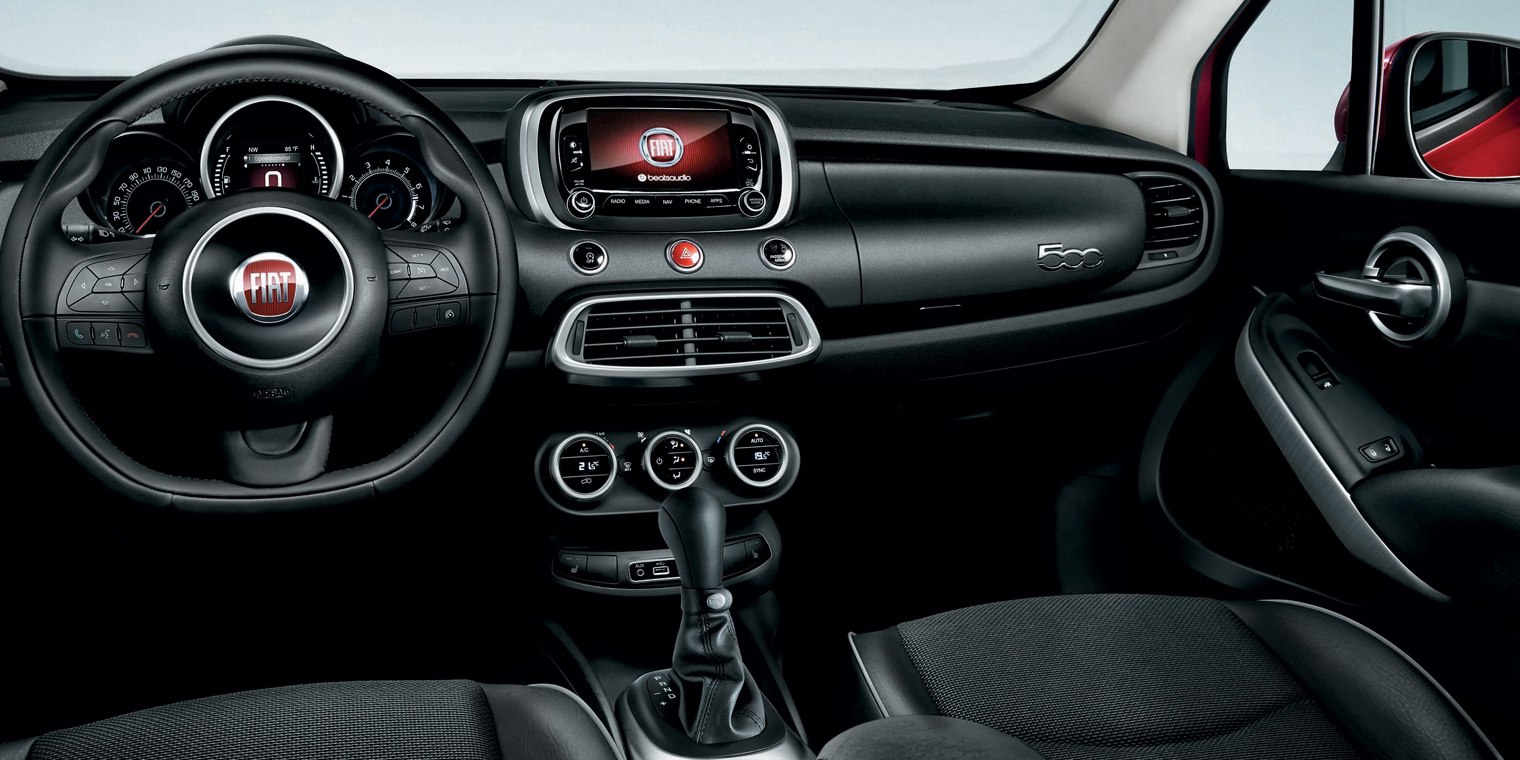 The engine range of the 500X offers a 1.6 E-torq 81 kW engine and a 1.4 Turbo MultiAir II 103kW engine. The 1.6 E-torq has a 5-speed manual transmission and the 1.4 MultiAir comes in a 6-speed manual or 6-speed Dual Dry Clutch Transmission (DDCT). All engines comply with Euro 6 standards and the 1.4 MultiAir comes standard with Start & Stop for outstanding performance and efficient fuel consumption and CO2 emissions.
Get one of our Fiat 500x SUV's now on special! Ex-Demo stock at unmissable pricing at William Simpson Fiat. Need More Specs?
2016 Fiat 500X 1.6 E-Torq Popstar - Green - 22km - R229 900
2016 Fiat 500X 1.6 E-Torq Popstar - Red - 25km - R229 900
2015 Fiat 500X 1.4TJET Cross - Silver - 19307km - R249 900
2015 Fiat 500X 1.4TJET Cross - White - 27241km - R249 900
2015 Fiat 500X 1.4TJET Cross Auto - Beige - 18008km - R279 900
2015 Fiat 500X 1.4TJET Cross Auto - Red - 17141km - R279 900
2015 Fiat 500X 1.4TJET Cross Plus - Blue - 27789km - R279 900
2016 Fiat 500X 1.4TJET Cross Plus - Black - 28m - R289 900