Jeep Renegade 1.6 2017 SUV From R299 900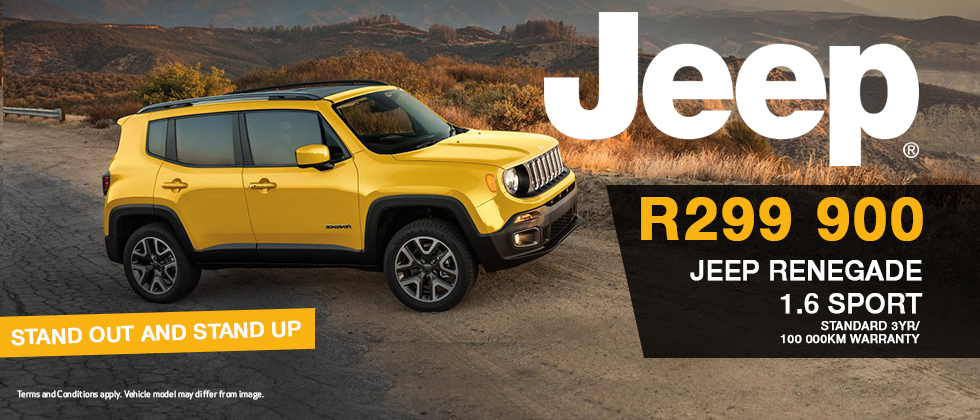 New Jeep Renegade 1.6L 2017 - Compact SUV
William Simpson Jeep always has the best specials on the Renegade. South Africa's most capable, comfortable & compact SUV. The 5 star Euro NCAP safety rating gives you and your family the peace of mind, you're in good hands!
Jeep Renegade Price:
Our new unit is now retailing for R299 900. Our Best Renegade price tag in Western Cape & even throughout the whole of South Africa. On-road friendly yet off-road capable. This makes for a really interesting combination. Being Jeep, you can rest assured the quality & specifications are up to standard.
Are You Ready To Go In The New Renegade?
AT HOME WHEREVER YOU GO
See the family resemblance? From the long-lasting seven-slot grille to the robust stance, the All-New Renegade is unquestionably a reliable Jeep® vehicle. The new Jeep® compact SUV is the excellent resolution whether you're heading out on the city due to its mobility or exploring new trails due to its cross-country capabilities. The All-New 2017 Jeep® Renegade is ready, willing and able for any terrain or occasion.
The Renegade's Spacious Interior
With space for up to 5 folks to ride well, all the practicality of a generous storage area within the back and much of ingenious storage areas, the All-New 2017 Renegade has everything you would like to amplify your means of getting a thrilling ride that's both comfortable and spacious.
DESIGNED WITH PASSION
All-around, the All-New Jeep® Renegade is packed with clever design elements that excite!
The Renegade's Spectacular Interior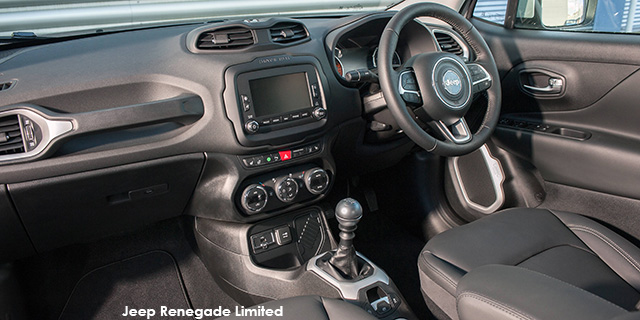 Need More Jeep Renegade Specs?