NEW 2017 Fiat 500L 1.4 Easy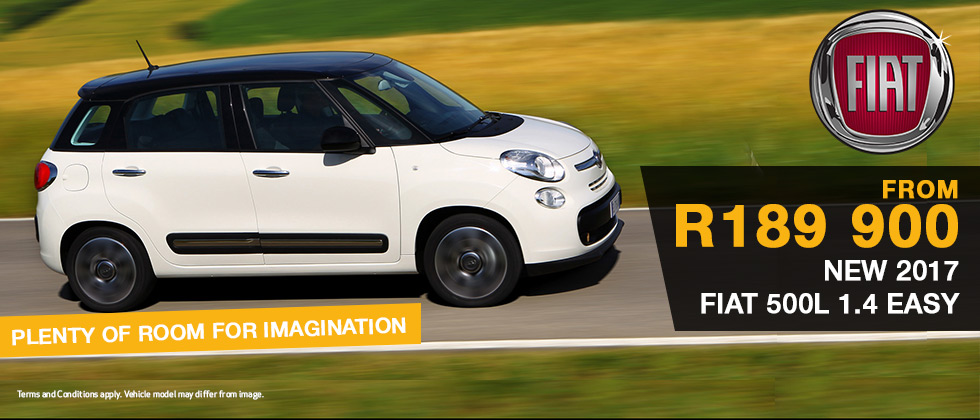 Precisely five years after the presentation of the Fiat 500 and 55 years after the début of the historic 500, the Fiat 500L debuted - again in Turin - on 4 July 2012. It is the new chapter of the Italian icon that follows the Abarth and Cabrio versions.
The Fiat 500L combines the iconic nature of the 500 style with the functionality of Fiat's design. Expanded on the concept of 'space efficiency', the new model defies the conventional distinctions owing to its MPV passenger space, the feel of a small SUV on the road and levels of efficiency typical of a compact car. By following this novel recipe, the Fiat 500L combines characteristics peculiar to different classes to offer a concept of distinctive and versatile first car that is an alternative to the traditional saloons of the B and C segments.
After more than 800,000 cars have been sold in 110 countries worldwide, today the 500 has grown up to accommodate new experiences and needs once more. If the 500 is the super-compact car perfect for young people and the city, the Fiat 500L is the first car of the 500 family able to contain the small pleasures and life's greatest emotions all together: children, friends, journeys, music and community.
The Fiat 500L is totally new in the way it expresses its styling individuality, communicates with the outside world and opens its doors to a new on-board experience. The letter 'L' sums up the three dimensions enclosed in the new Fiat solution: Large, meant as functionality and space; Light, when 'lightness' means user-friendly technology and eco-friendliness; and Loft, a trend-setting environment where one can live life to the fullest.