New 2018 Jeep Wrangler Sahara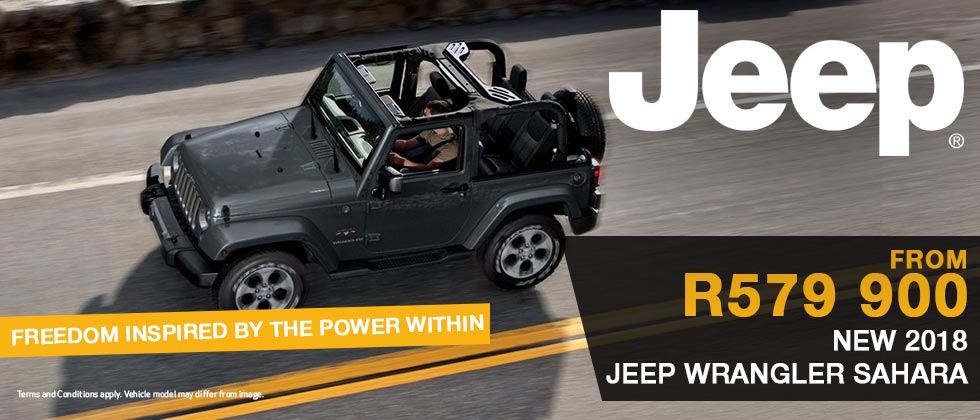 The New Jeep Wrangler 3.6L Sahara Special
Here at William Simpson Jeep we always give you the best deals on Jeep Wranglers. From sale to service and beyond. Visit Our New Jeep Showroom in Tokai to take advantage of this new 2017 Jeep Wrangler Special. On this deal, you get a warranty as a standard and great financing options!
The Jeep Wrangler's Interior, Exterior & Specs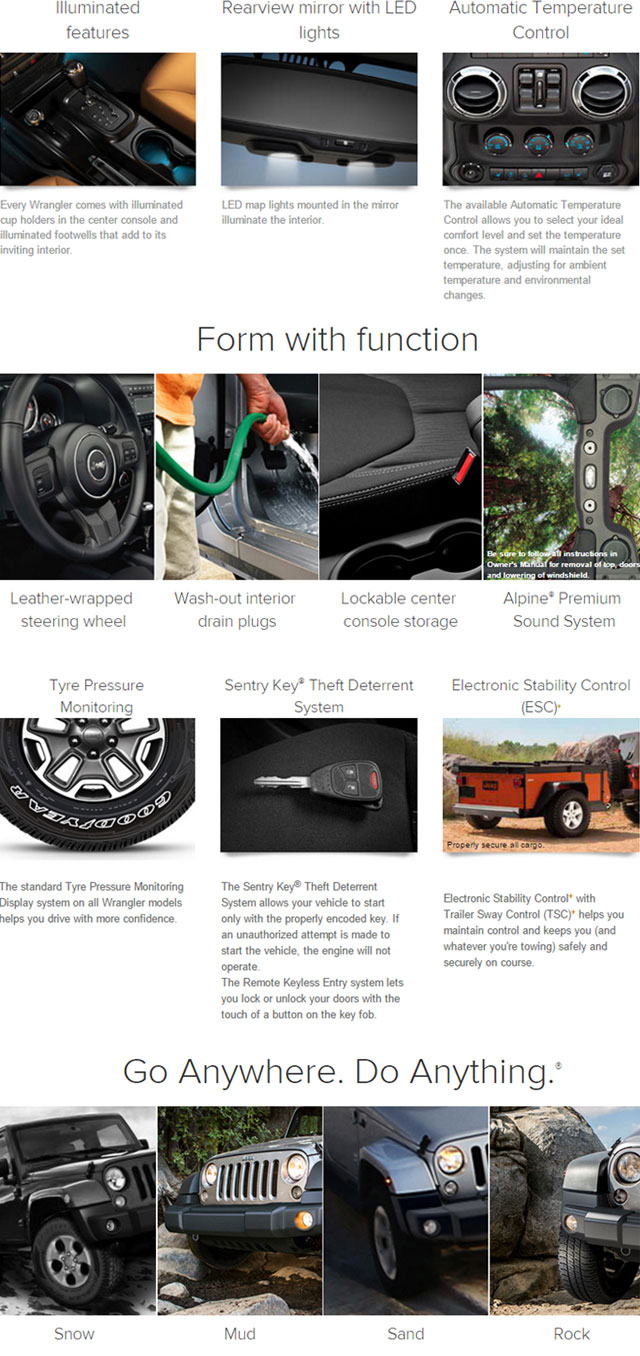 For more great deals on the 2017 Jeep Wrangler Sahara throughout the Western Cape from Cape Town to the Overberg, make sure to check in regularly. Want to test out a vehicle? Come in for a test drive or give us a quick call and we'll come to you and demo the car on your premises, for your convenience.
Jeep Wrangler Finance
Need financing? No problem! We provide financing on vehicles as well as professional advice on financing your next vehicle. At William Simpson, we offer even more customer assistance by coming to you for trade-in evaluations or you can visit us at our dealership if more convenient. With William Simpson, you get more than just a great deal – you get continued support from sales to service. So why not finance your next Jeep Wrangler? William Simpson WILL give you a better deal!