Test Drive Jeep, Fiat, Alfa Romeo & Abarth Vehicles Today!

Test driving a Jeep, Fiat, Alfa Romeo, Dodge, Chrysler or one of our new Abarth brands from our dealership in Tokai is the best way to find out which vehicle matches your personality, budget and driving style.
We can accommodate your hectic or go-with-the flow schedule, setting up a time that best suits your work day or busy schedule – putting you in the drives seat of one of our quality brands. Get a feel for the vehicle as you take the familiar streets of Cape Town surrounds, measure it up to the garage it may stay in and feel the finishes throughout the vehicle, from seats to sound systems.
---
What Vehicles Can be Test Driven?
William Simpson have a wide range of Jeep, Alfa Romeo, Fiat and wide FCA selection of vehicles for you to test drive. You are able to test drive from our new Jeeps to used Fiats and even Demo Abarths. No matter the vehicle, we can find one that fits your pocket and your personality.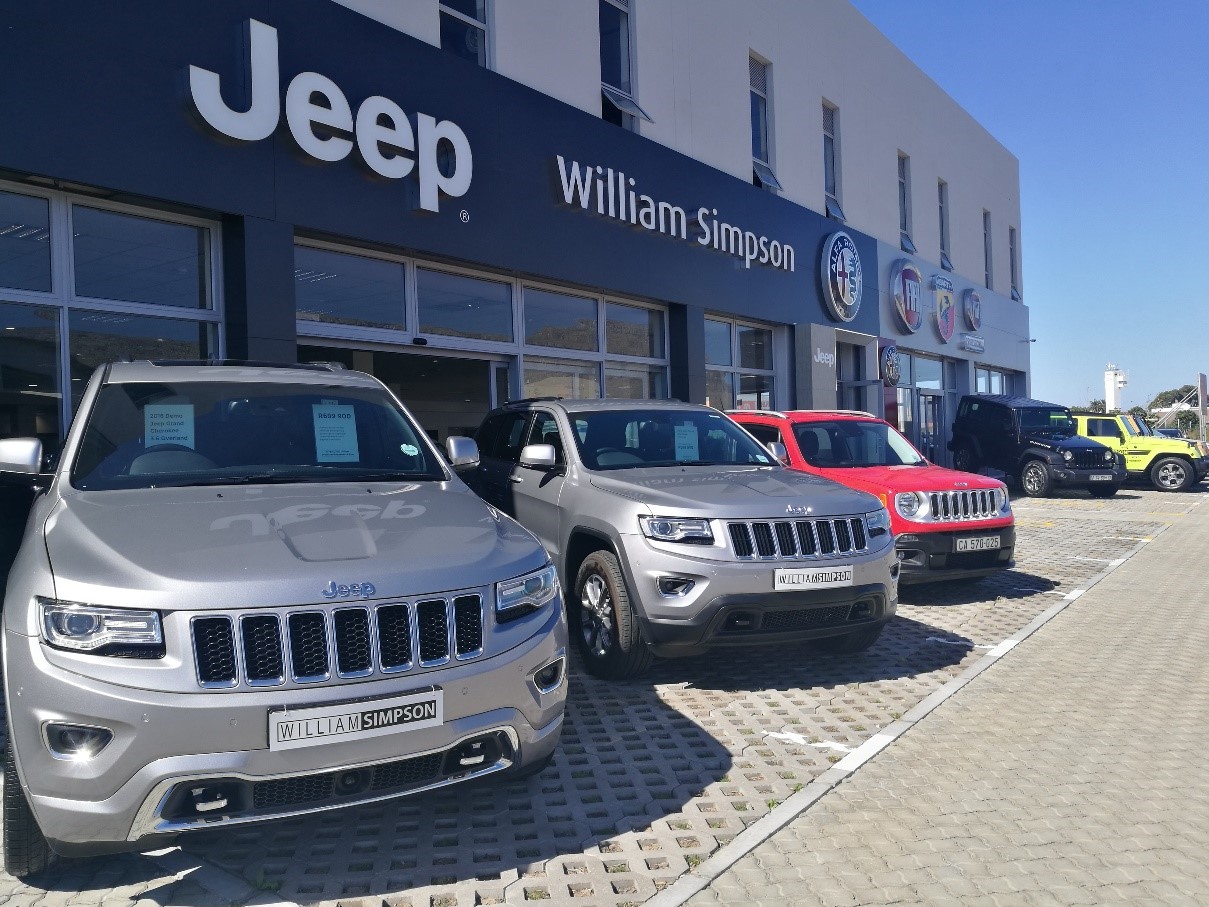 New & Used Jeeps, Fiats & More in Cape Town
If you are looking for a used or new Jeep in Cape Town, or any of the FCA brands – our new showroom in Tokai houses our extensive range of new and used FCA vehicles that include Jeep, Fiat, Alfa Romeo, Abarth, Dodge and Chrysler, but if you can't find the model you're looking for, we will find it for you!
But before you buy, you'll want to be sure about it. The best way to do this is by booking a test drive. Fill in the form and you'll be sitting in the driver's seat in no time.
Affordability & Financial Services at William Simpson
Not sure what vehicle you can get? Or have you got your eyes on a shiny new Fiat but don't know whether you can afford it? Let one of our qualified financial advisors assist you to get the full breakdown of your affordability – from monthly payments and fees. Sit down with one of our dedicated financial services executives, who will assist you from the start, through the payment process and driving off the showroom floor.
William Simpson FCA in Tokai has an extensive range of new and used Jeeps, Fiats, Alf Romeos, Abarths, Chryslers, Dodges available online and on our showroom floor, so make sure to visit our Cape Town branch in Tokai or to check out our range online.