Alfa Romeo Stelvio

THE FIRST ALFA ROMEO SUV
The thrill of a great debut
Since its foundation Alfa Romeo has created models capable of changing the way we drive and love cars: unique masterpieces of design and engineering that continue to be admired and imitated. Today the Brand set a new milestone, after nearly 106 years of history. Stelvio is here to meet the highest expectations of every enthusiast driver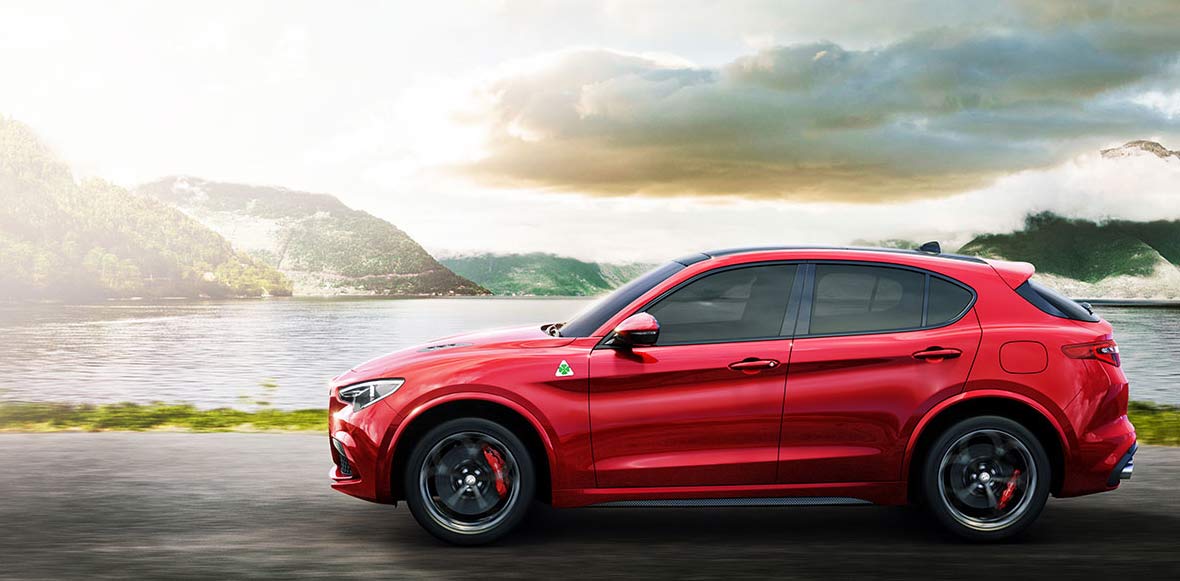 AN UNPRECEDENTED EMOTION
Driving emotions reach new heights
Can a SUV convey the same emotions of a sporty sedan? Stelvio was created to answer that genuine Alfa Romeo driving pleasure can be amplified and elevated.
Its high yet sporty driving position is an exclusive premiere. The feelings you get at the wheel of Stelvio are an absolute breakthrough in the world of SUVs. So, let's get on top of it.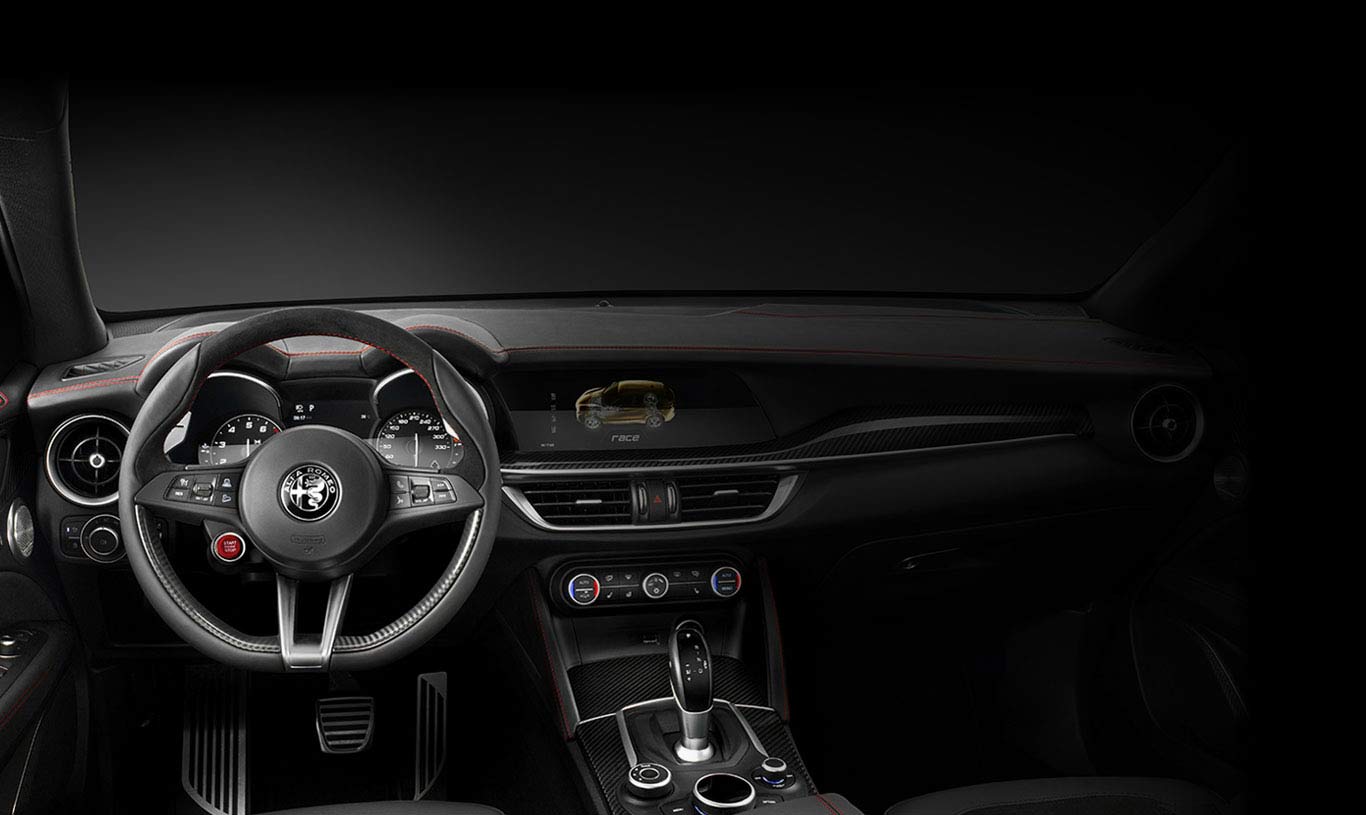 EMOTION HAS NO COMPROMISE
The extreme lightness, the outstanding steering wheel ratio and the optimal dynamic balance of Giulia are conveyed in a new form. Thanks to its innovative platform, Stelvio perfectly matches the handling of a sporty car with the comfort of a traditional SUV. There is plenty of room for everything that daily life brings on, but there is no room for conformism.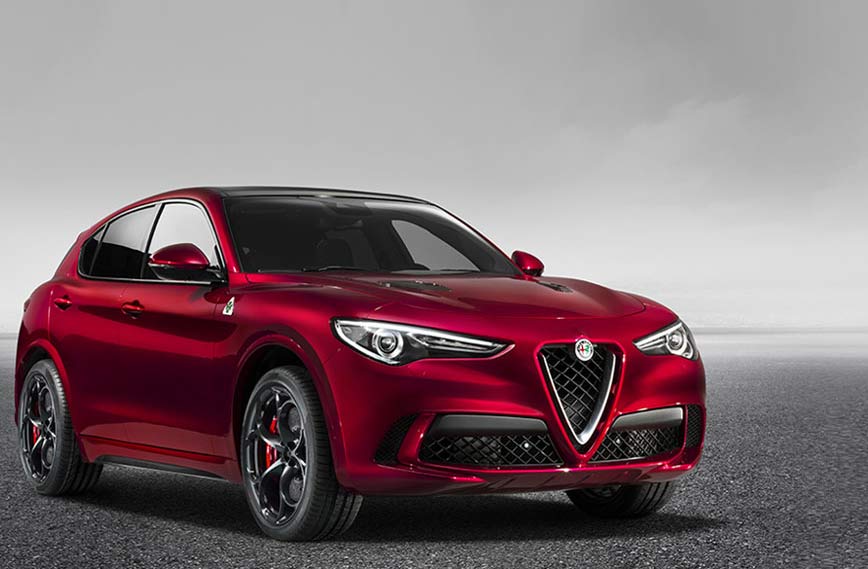 ALFA ROMEO'S WAY TO CREATE A SUV
The unyielding quest for excellence
State of art technologies for safety and infotainment. A lightweight body structure and a carbon fibre driveshaft. A wide range of efficient yet outstanding powertrains and patented dynamic solutions. For the Brand it's time to sign off another masterpiece in innovation, staying true to its unique approach in creating cars. Stelvio is the Alfa Romeo that can rethink the plot of SUV's history, with a new emotional twist.