The Fiat Tipo has arrived!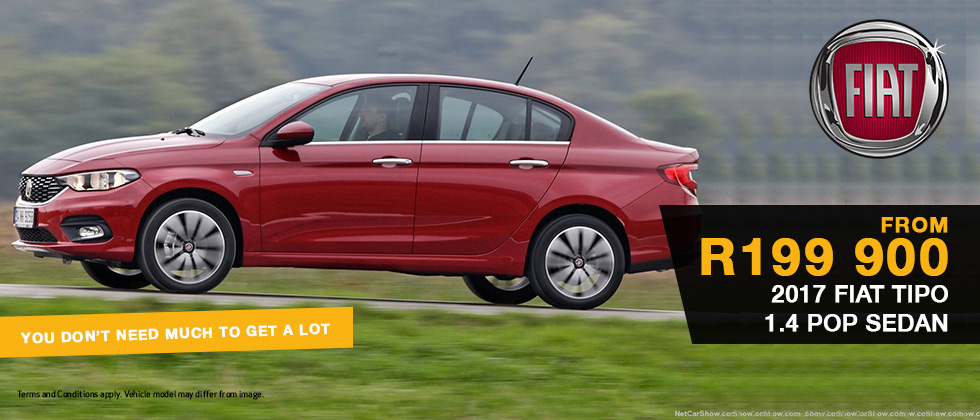 *Terms and conditions of scrapping campaign:
1. Offer valid on the purchase of any New /Used Fiat vehicle.
2. Receive up to R40,000 Trade in Assistance on the purchase of your New/Used Fiat upon presentation of:
a. De-Registered / Scrapping certificate of your old vehicle.
b. Proof of Ownership of Scrapped Vehicle - Natis Doc, etc.
c. Vehicle needs to have been registered in Owner/Title Holder for at least 6 months.
3. If a customer wishes to Scrap/Deregister their vehicle this needs to be done individually at the required licencing office as per eNatis regulations prior to visiting the dealership.
4. Dealerships will not be able to Scrap / Deregister on behalf of the customer.
5. Normal Trade-In terms apply if the customer does not have a scrapped vehicle. Dealer will assist with best offer available upon assessing customer vehicle.
Payment & Finance subject to approval by WesBank, a division of FirstRand Bank Limited, an Authorised financial services and credit provider, NCRCP20.Terms and conditions apply. Finance term over 72 months, subject to 10% deposit, 36% balloon payment, does not include monthly bank service fee, license, registration & on the road feeds.
Introducing The New Fiat Tipo Family
This all-new C-segment car inspires with its surprising comfort, stylish design and all-round value for money. The Tipo, available in SA as a Hatch and Sedan falls into the functional range of Fiat models. It is an all-rounder that enhances the balanced, quintessentially Italian design to guarantee personality and style without forgoing functionality.
The result is a functional car that is fantastic value for money - this being a crucial element of the Fiat functional family - while still its own Italian identity and style.
There are a wide range of engine choices available, in both 1.4 and 1.6 Petrol engines and a 1.3 Turbo diesel.
The Tipo features a reliable suspension layout for very accurate driving, brilliant road-holding and outstanding passenger comfort: independent wheels McPherson type on the front axle and interconnected wheels torque beam on the rear. The two layouts are optimised to reduce weight and contribute in this way to improving the car's fuel-efficiency.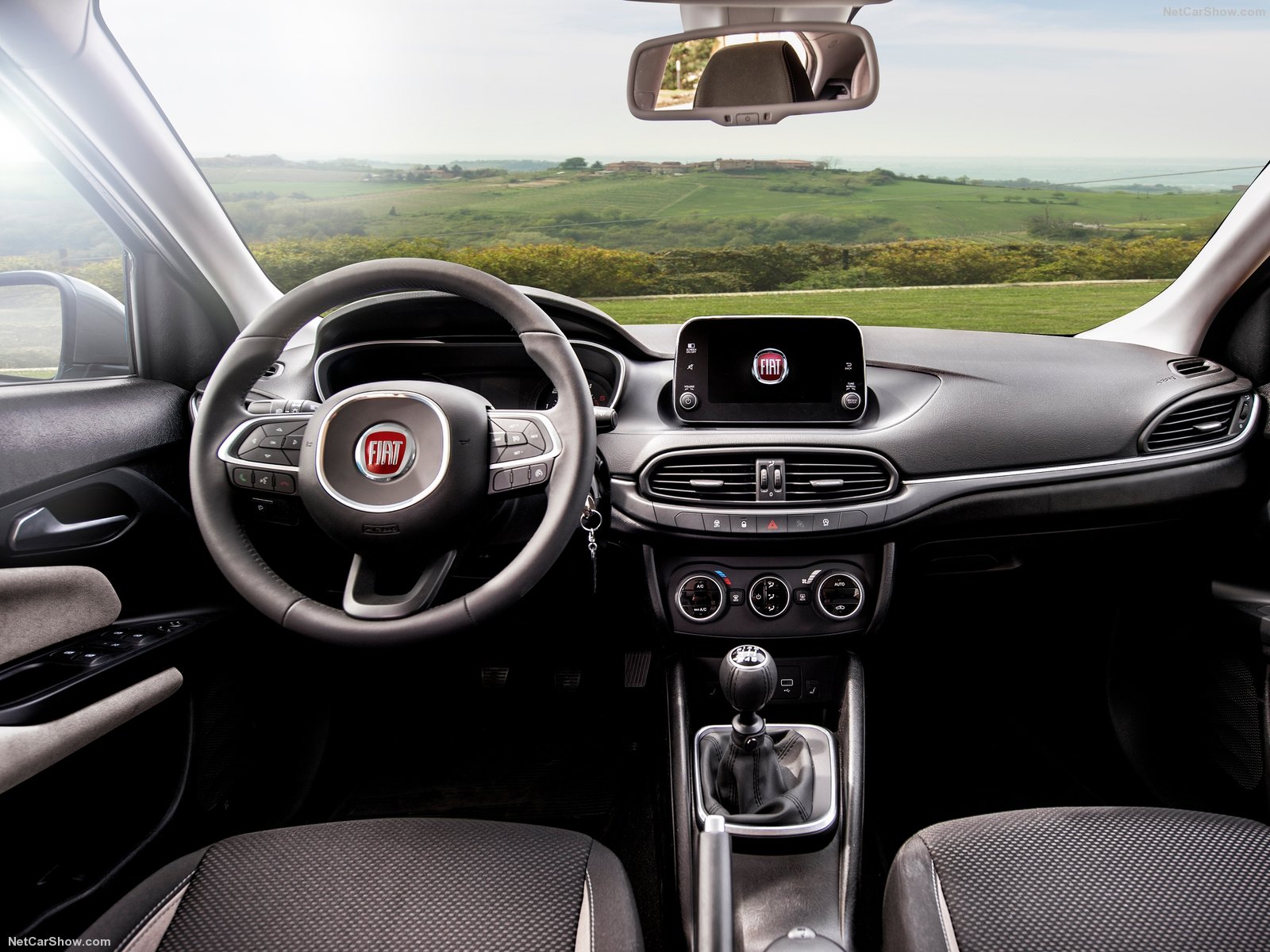 Good-looking and functional, the Fiat Tipo combines a large load capacity with compact overall dimensions. The 2.64-metre wheelbase emphasises its excellent internal comfort. All this is enhanced by Italian design, inside and out, which makes the car unique in its segment and allows C-segment customers something new to consider. In the true Fiat style, the new Tipo is packed with plenty of clever solutions that make life better for everyone onboard. Everyone can find the right Fiat Tipo for their needs.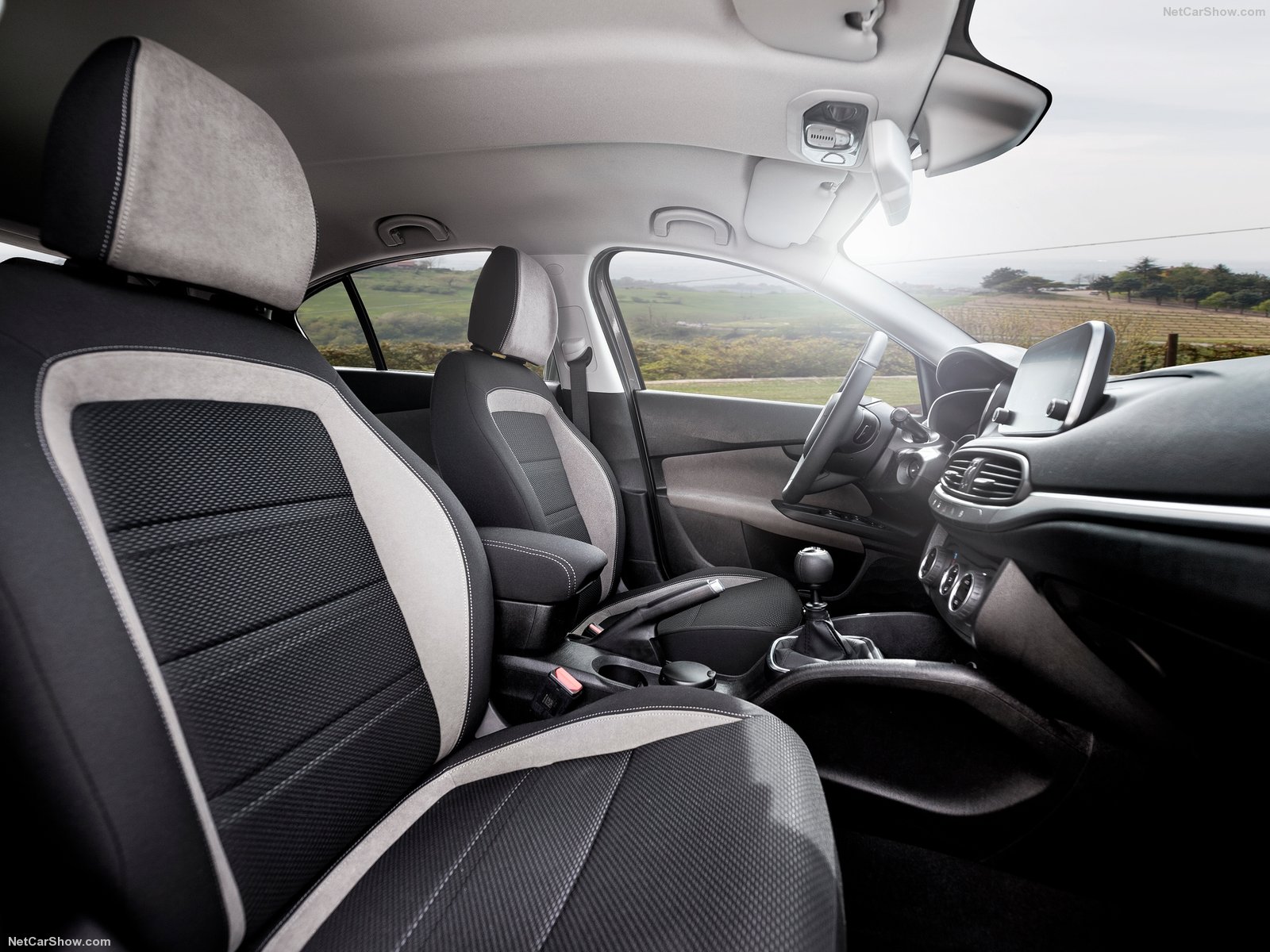 This model is characterised by excellent interior livability and load capacity, a comprehensive range and a distinctive style. It is this that has made the Tipo a resounding success throughout Europe. The European Auto Best 2016 Award for Best Buy Car is just one of the accomplishments the Tipo has achieved with its introduction. With a long list of standard specifications, a 3-year/100,000km Service Plan and Warranty and the attractive price point and launch finance offer planned, the Tipo is sure to give the C-segment a run for its money.