News > "Groundhog Day" with Jeep Gladiator and Bill Murray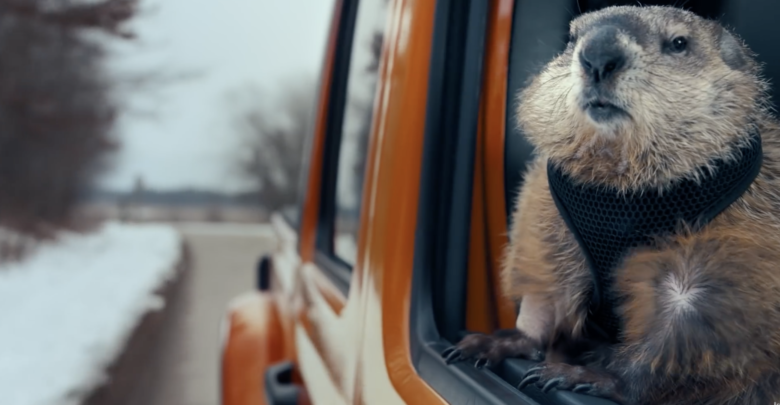 The Jeep brand's 2020 Super Bowl Commercial "Groundhog Day", starring Bill Murray and featuring the 2020 Jeep Gladiator truck, is the Big Game's most viewed commercial across social media. The commercial received 104,246,754 views across the brand's YouTube, Facebook, Twitter and Instagram channels.
"Groundhog Day" had more views across social media than any other 2020 Super Bowl commercial. Olivier Francois, Chief Marketing Officer for FCA, said "In addition to winning the acclaimed USA Today Ad Meter, "Groundhog Day" is also the most viewed automotive ad on this year's YouTube AdBlitz.
On top of claiming the annual USA TODAY Ad Meter, the "Groundhog Day" placed number 1 among all 62 commercials available for ranking by viewers, number 1 auto ad on YouTube AdBlitz and number 2 overall among 164 commercials.
People Magazine named "Groundhog Day" as it's favourite commercial, Adweek named it as the number 1 Super Bowl commercial in 2020, Ad Age "Creativity" named it the Editors Pick and Advertising Age gave the commercial a "five footballs" rating, one of only four brands to receive that highest ranking.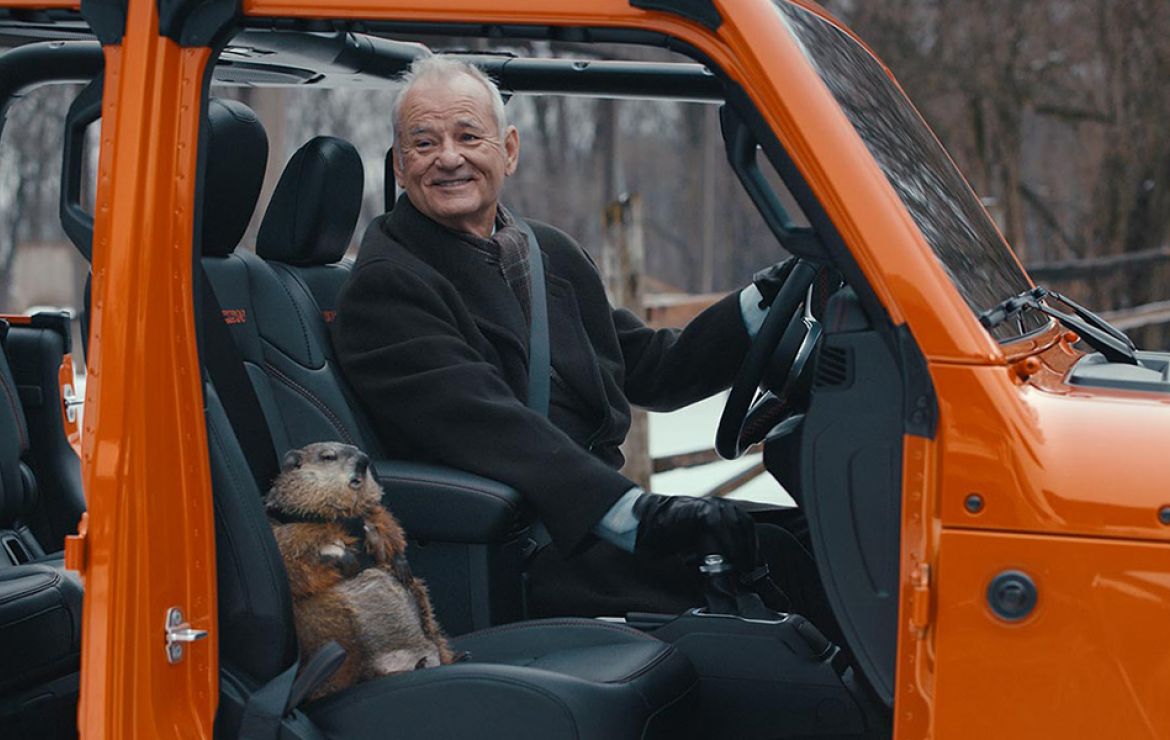 Let's talk more about the Groundhog Day TV commercial. The 60-second Jeep television commercial aired during the Super Bowl on February 2nd 2020, starring Bill Murray reprising his role as Phil Connors from the 1993 film "Groundhog Day". In the commercial, Phil Connors enlists the help of the Jeep Gladiator as his "getaway vehicle" after taking the groundhog, who significantly alters his days for the better.
Bill Murray was perfect for Jeep. Because like Jeep, Bill is a free spirit, he intentionally seeks out ways to find adventure and live an extraordinary life. When Jeep learned that Groundhog Day fell on Super Bowl Sunday for the second time in 54 years, they couldn't help but take that chance. The stars magically aligned to produce this great commercial.
Poppy is the adorable Groundhog featured in the commercial. She was rescued at 4 weeks old, and a birth defect prevented her from returning to the wild. She is currently in the care of a licensed wildlife rehabilitator in Pennsylvania and is a beloved member of the caretaker's family. Poppy is a state- and USDA-licensed educational animal. Now thriving, Poppy has become an educational "ambassador" for all wildlife.