News > Abarth 595 claims 'Autonis' award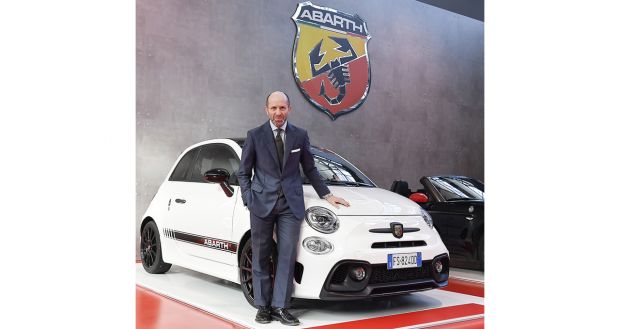 The 'Autonis' award has been claimed by Abarth 595, organised by 'Auto, Motor und Sport'. Gathering 59% of the votes, the 'Minicar' category of the German magazine. In January, 'Auto, Motor und Sport' named the Italian little supercar the 'Best Car' for the fourth time in the row.
Luca Napolitano, Head of Fiat and Abarth brand EMEA is incredibly proud of the Abarth winning this acclaimed reward. The win confirms that the little supercar remains an emblem of Italian creativity and that the readers of German Auto, Motor und Sport magazine appreciate the vehicle. However, the passion for the Abarth goes way beyond its borders with large numbers of clubs and avid Abarth fans across Europe expecting to meet during Abarth Days in 2019. Milan saw the largest gathering of Abarth over the weekend of 5th and 6th October where thousands came together to celebrate the 70th anniversary of the Scorpion.
The brand has evolved in various power levels, with the 595 ranging in 145 to 180 HP and Euro 6D-Temp engines, for all customers' needs. In hatchback and convertible configurations, the Competizione and Turismo versions express performance and style – the two souls of Abarth. The 595 Pista Special Edition comes in manual or automatic transmission and focuses on more performance than ever and aims at the younger Scorpion fans. The new matte grey livery with striking green accents and new interiors gives the 595 Pista a whole new look with an even more powerful with its new Garrett turbine and 165 HP. It is also equipped with the Record Monza Active exhaust and Koni rear suspension with FSD technology. The entry-level model Abarth 595 esseesse is inspired by the tuning kit of the seventies, and completes the line-up with its 145 HP.
For each 'Autonis' contest, one hundred models were divided into ten categories and then shortlisted where each category gets one deserving winner.