News > Alfa Romeo Giulia GTA teams up with Antonio Giovinazzi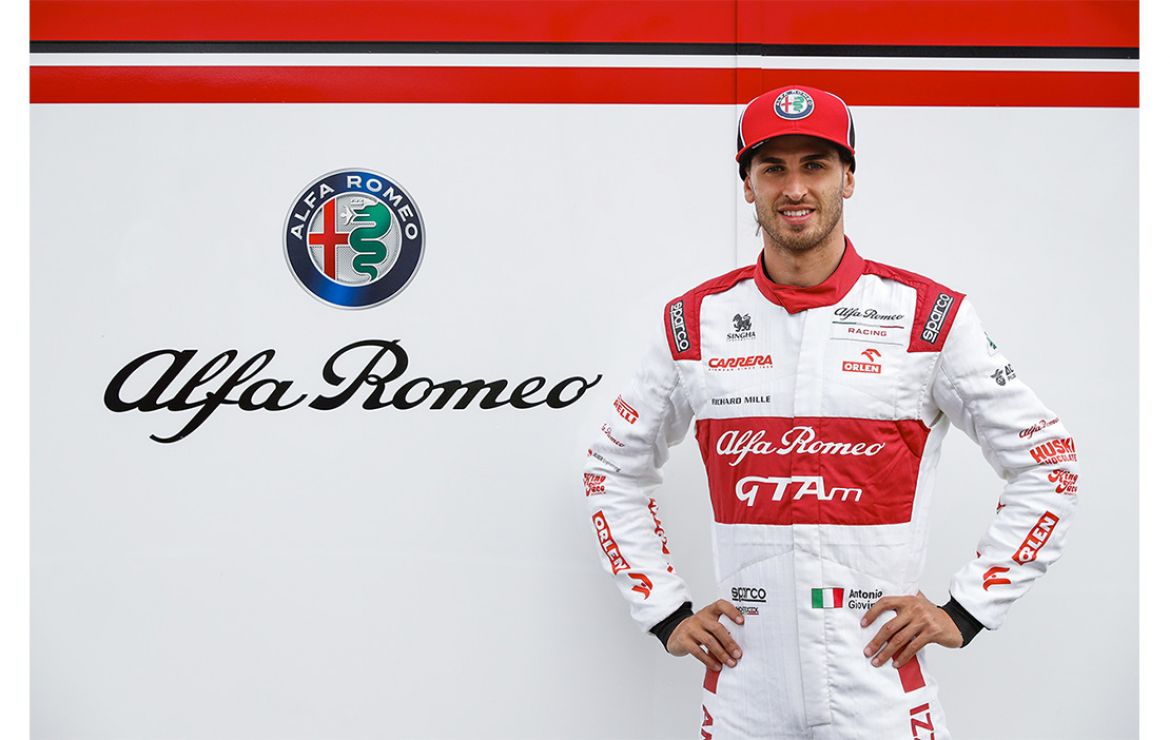 The 2020 Formula One season has officially kicked on 5 July. Starting with the Australian Grand Prix, the Alfa Romeo Racing ORLEN team is ready to go full steam right after Alfa Romeo's 110th anniversary that was celebrated on 24 June. The brand's history is deeply rooted in Formula one, all linking back to winning the inaugural race in the championship's history and ensuring Nino Farina and Juan Manual Fangio get their titles in 1950 and 1951 with the Tipo 159 and 159 Alfettas.

The iconic GTAm logo
The winning history continues when world champion Kimi Räikkönen and Antonio Giovinazzi behind the wheels of their C39 models with the GTAm badge. The GTAm badge stands for Alleggerita, which is Italian for 'lightened', and stands bold on Giovinazzi's driver suit. Paying tribute to the new Alfa Romeo GTA and a limited edition to celebrate the brand's 110th anniversary. It represents how the brand can achieve maximum performance. The Giulia GTA and GTAm are derived from technology acquired by Sauber Engineering and their experience in Formula One. They've studied and researched the aerodynamic aspect and specially developed technology to deliver optimal aerodynamic loads which favour stability and balance at high speeds. It includes the front splitter, side skirts, and read spoiler with work on the bottom of the car as well as the extractor.


A history and future with exhilarating performances
The new Alfa Romeo Giulia GTA was inspired by the 1965 Giulia GTA and designed by Autodelta. Starting with the Giulia Sprint GT, they managed to achieve worldwide success. The Giulia GTA followed suit, based on the Giulia Quadrifoglio and comes with an even more powerful version of the Alfa Romeo 2.9 V6 Bi-Turbo engine with 540 hp. It boasts a weight reduction of 100kg compared to the Giulia Quadrifoglio and achieves a 2.82kg/hp or weight/power ratio to make it the best in its class.