News > Alfa Romeo wins at 'Driver Power Awards 2019' in Great Britain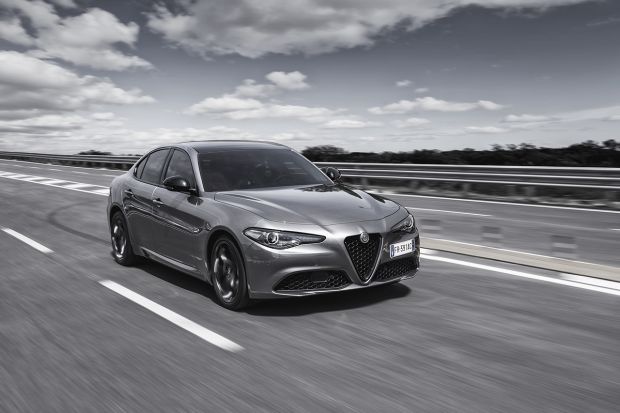 The Alfa Romeo Giulia showed all its worth at the Auto Express 'Driver Power Awards', grabbing gold in the 'Ride & Handling' category. The win can be derived from the dynamic qualities the Italian brand possesses, and how it can turn every journey into a thrilling adventure, while still ensuring maximum comfort and safety.
The first model in the brand's new generation lives by the manifesto of "Meccanica delle emozioni", and fully embodies the true Alfa Romeo spirit. The new model also uses the five ingredients that enable it to be one of the world's most desirable car brands – authentically Italian, innovative, state-of-the-art engines, impeccable weight distribution, unique technical solutions, and an incredible power-to-weight ratio.
Driver Power is the United Kingdom's widest and most complete satisfaction survey that uses data that covers everything from reliability to performance and convenience, from thousands of automobile owners. This is the seventeenth time the survey has been conducted, and represents a real and credible view of new car owners' thoughts.
Editor-in-Chief of Auto Express, Steve Fowler commented, "The Driver Power results could not be clearer: owners adore their Alfa Romeo Giulia cars. A score of 93% in the overall ranking is very impressive, and the Giulia is a real dream to drive. Bearing in mind its high scores in the engine and safety categories; not to mention an incredible result with regards to style, obviously Alfa Romeo's decision to build a classical rear-wheel-drive sports sedan has proved extremely popular."
Marketing Director of Alfa Romeo UK, Andrew Tracey adds, "The Auto Express Driver Power Awards are a reflection of what it's like to truly own a new car. The results from this year's awards show that the Alfa Romeo Giulia remains one of the best new cars to own, and the fact that this is based on the feedback from actual customers makes this extremely reliable and trustworthy.