News > Andrea Nucita Hard-Fought Champion of the 2019 Abarth Rally Cup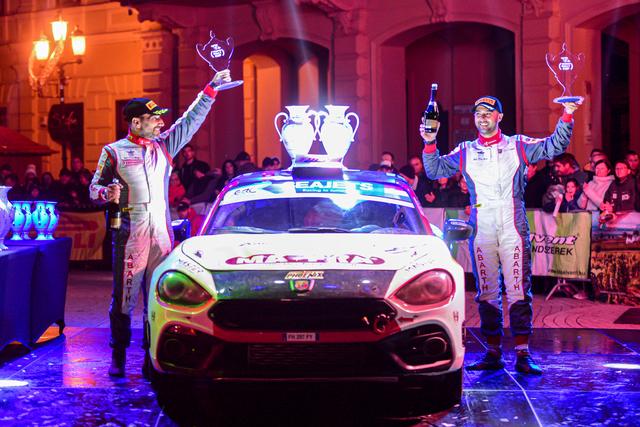 Andrea Nucita Hard-Fought Champion of the 2019 Abarth Rally Cup
The energy of the Abarth Scorpions went on track for the trickiest championship of the year. The Abarth Rally Cup kicked off once again in the European Rally Championship. With powerful engines, pure performance and 6 breath-taking races to the last chase- we were amazed by their performance once again.
Andrea Nucita is the provisional ERC Abarth Rally Cup champion for 2019! He was able to celebrate wining the hard-fought Abarth Rally Cup following his battling drive on Rally Hungary.
Co-driven by Bernardo di Caro, Nucita restarted on Sunday's second leg fighting to secure the laurels and the 30,000 euros on offer to the champion. Until the very end, his title and final prize was challenged by the Polish Darius Polonski with Lukas Sitek on the Rallyetechnology Team's Abarth 124 Rally. Only at the last stage of the rally of this season Nucita was sure of his success in the Abarth Rally.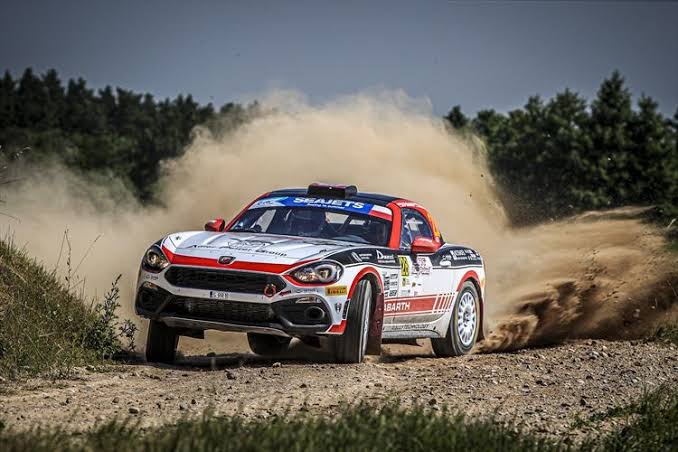 The Hungary Rally revealed itself as difficult and selective, thanks to testing weather conditions creating mud that covered the tarmac of many timed tracks. While Nucita duly finished, his rival Darius Polonski had to stop at the end of the first leg. Despite the testing weather conditions and a clutch issue, Polonski still had the satisfaction of a second place in the championship.
Nucita just turned 30- with a sports career in which the Abarth brand has been constant. He began to shine in 2010 thanks to his second place in the Abarth 500 R3T Trophy, with the possibility of participating in the Moza Rally driving an official Abarth Grande Punto S2000. With brilliant results and highly valued performances he was a driver to observe and behold.
Andrea Nucita commented "mission complete"! He made sure to mention that it was not an easy race, with having to overcome many muddy roads. But with keeping his goal in mind he was able to finish the race and walk away with the Abarth Rally Cup- something that has a great meaning to him!
Joy and despair were the order of the day as Nucita's rival Dariusz Poloński's announced an early retirement. It was said that he is happy with his season in which he learned to drive the exceptional Abarth car.