News > Behind the Abarth Spoiler ad Assetto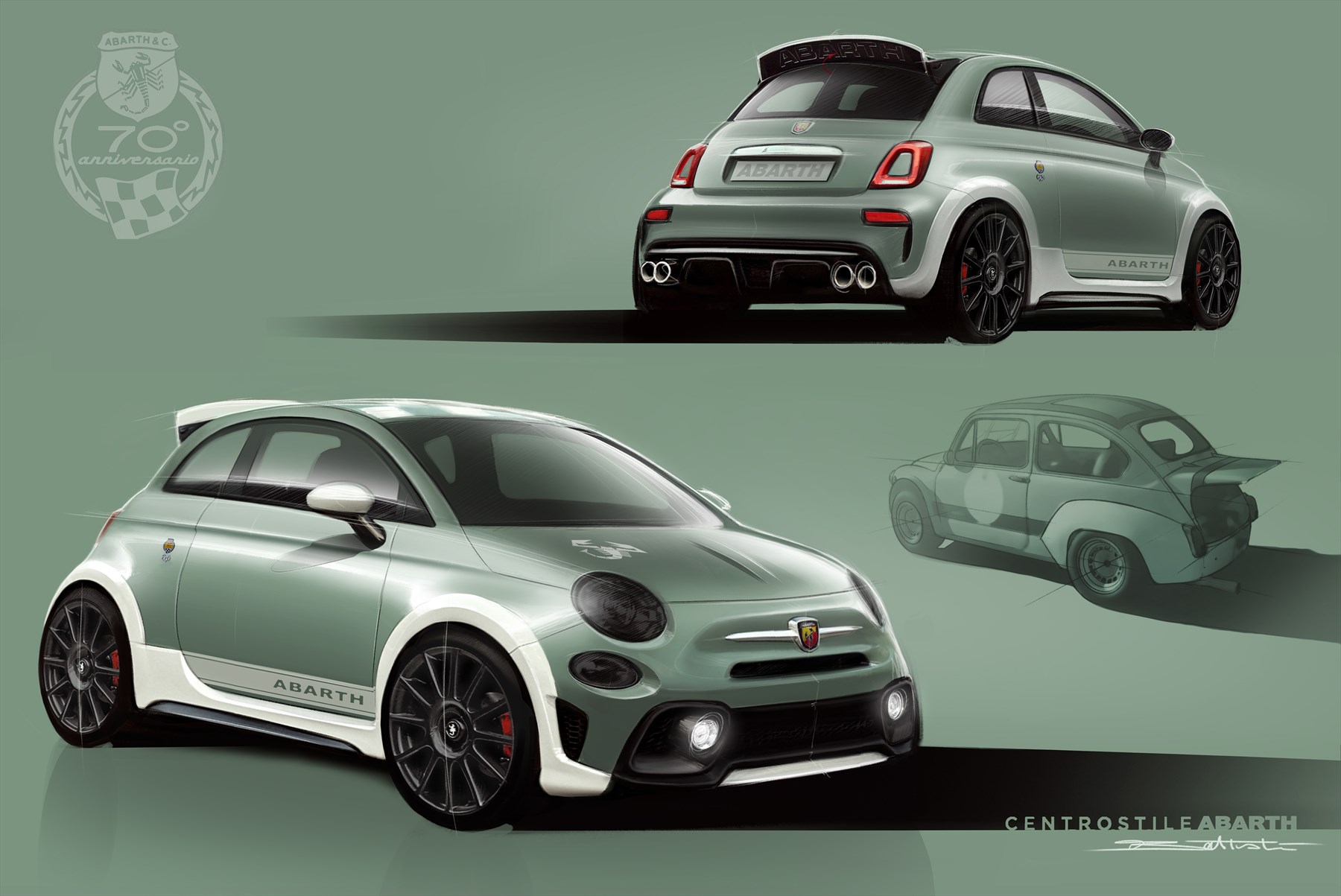 What started as a 'performance concept' for Carlo Abarth went beyond just that. It was a quest for power, speed, and acceleration. Carlo's thoughts and research went in to achieve technical solutions, aerodynamics, road holding, and brake power.

Luca Napolitano, Head of EMEA Fiat & Abarth Brands believes that in the same spirit, they have produced the Spoiler ad Assetto Varibile a few months ago on the limited edition Abarth 695 70° Anniversario. It is one of the best aerodynamic solutions for any road car and was developed based on Carlo's findings. Paying tribute to every record broken, the Abarth 695 70° Anniversario with its Spoiler ad Assetto Variabile is iconically Abarth.

The Spoiler ad Assetto Variabile's secrets
The Spoiler ad Assetto Variabile improves the car's aerodynamic performance and increases grip and stability at high speeds.
Performance was Carlo Abarth's constant requirement. It's not unusual to see technicians fine-tune the spoiler on a racetrack. To offer driver's maximum flexibility, they're given the option to adjust the spoiler for the course they're taking on.

When the maximum tilt of 60° at a speed of 200km/h, the spoiler can increase the aerodynamic load to 42kg! On mixed and fast courses, this gives additional dynamics and stability, especially at high speeds. The 'Rome Curve' at the Vallelunga Circuit is the perfect example of how the Spoiler ad Assetto Variabile can assist with reducing steering correction by almost 40%.

Abarth 695 70° Anniversario has been tested in the full-scale aerodynamic wind tunnel at Orbassano, where FCA put all its vehicles through their paces. This center made it possible to create and test the Spoiler ad Assetto Variabile on the Abarth 695 70° Anniversario.

The first resin spoiler for the 1966 racing Abarth
The Scorpion cars have set as many as 133 records between 1956 and 1966! Using extreme concepts and laws of aerodynamics to achieve this. This includes the 8 records the Abarth 1000 Bialbero Record Pininfarina broke in 1960, hereby earning its nickname the 'silver torpedo'.

The founder's slogan "Sunday on the track, Monday back in the office" proved vital to improving the aerodynamics of normal racing cars. Abarth combined the work on the official team and the production of racing components to earn its commercial success. Abarth sports tuning kits converted city cars into race winners by the 1970s and paved the way for many young drivers to start a career in racing.

The Abarth 1000 Corsa (the racing version of the roadgoing 600) was the first model to benefit from the aerodynamic insights and knowledge.

In 1966, the resin spoiler became one of the first companies to take advantage of that component in a racing car. Paying tribute to this record, the Abarth 695 70° Anniversario Spoiler ad Assetto Variabile proved that the racetrack has always been the ideal testing ground.