News > Geneva saw the Jeep e-volution!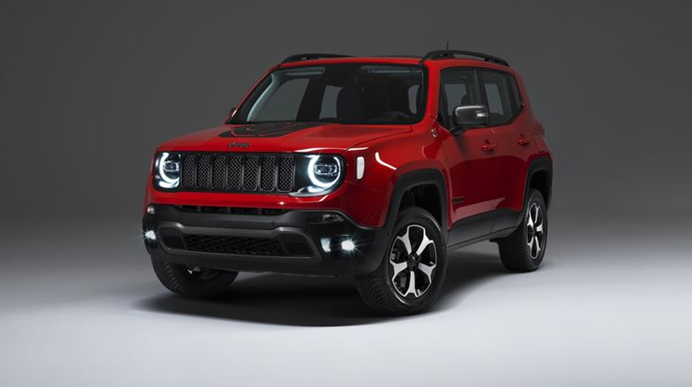 Audiences were continuously treated by surprises at the Geneva International Motor Show as Jeep pulled out all the stops.
Jeep set a world global record in sales last year and welcomed the new year in with an evolution that stays true to the brand's roots and core values that have been prominent for almost eighty years. The legend of Jeep started back in 1941 with the first 4x4 vehicle, the Willys-Overland, that was shortly followed by the Willys Wagon in 1946. The Willys Wago also introduced the SUV sector to the world.
Jeep has kept its reputation for off-capability, with comfort, handling, and connectivity increasing and improving every year.
Now it's time for Jeep to make an even bigger evolutionary step – this time in terms of caring for the environment and reducing the cost of ownership with its all-new plug-in hybrid electric vehicle (PHEV) models. This integrates the unrivalled technical layout of every Jeep SUV, and will power the Renegade and the Compass, and turn them into a new concept of SUV with freedom on another level and some of the most advanced eco-friendly technology.
Renegade and Compass PHEV power and range
These vehicles not only take the spotlight at the Jeep stand at Geneva but are also equipped with rechargeable batteries that can store even more electric energy. This allows for an even more powerful engine, which can produce a pure electric range of 50km and give or take 130km/h for full electric top speed. This applies for both the Renegade and the Compass.
The units will work together with a new 1.3-litre turbo petrol engine that will aid towards increasing fuel efficiency and overall power. The Renegade's power sits in the 190 – 240 HP range and produces an incredible on-road performance by doing 0-100km/h in seven seconds. The same figures can be seen in the hybrid plug-in Compass – although is it still pending homologation. The Compass also has a simultaneous action of the internal combustion engine (ICE) as well as an electric motor that can produce a maximum power of up to 240 HP.
These new plug-in hybrids are also fun to drive with improved acceleration and very fast engine response, while remaining quiet and weary of the environment with CO2 emissions lower than 50 g/km.
Thanks to electrification, the off-road capabilities have been drastically improved because of the electric motor delivering a greater torque and the ability to adjust it with precision during acceleration and even while taking on the most challenging terrains where a low transmission ratio is required.
Also equipped with electric all-wheel-drive technology (eAWD), traction to the rear axle is provided by a dedicated electric motor. The two axles are now separate, and you can control the torque independently, delivering a more effective result than a mechanical system.
Both the Renegade and Compass PHEVs come with a dedicated instrument cluster as well as an infotainment screen for drivers to updated with information pertaining to hybrid driving.
The Jeep brand is evolving every day with their ability to develop and take SUVs to the next level, while staying true to being able to overcome any limit and keeping to the core values of freedom, authenticity and passion. Today, Jeep is taking on a new challenge, setting new standards, and bringing even more joy to driving a Jeep. Being behind the wheel of the new Renegade or Compass PHEV makes driving not only more efficient but possible to take on the most extreme terrains in utmost safety. All while listening to the sounds of nature.