News > Jeep hybrid Wrangler 4xe the most capable Wrangler ever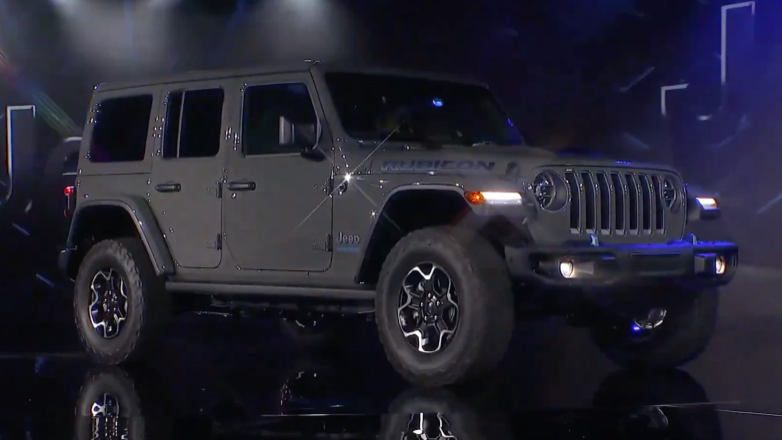 The world has been introduced to the new hybrid Jeep Wrangler 4xe (which is pronounced 'four-by-E). The 375 horsepower off-roader has already been dubbed the most-capable Wrangler ever.

The powertrain is complex for a Jeep with a 2.0-litre turbocharged engine, as well as FCA's eTorque electric assist system and another electric motor between the engine and eight-speed automatic transmission. The total power output is 375 HP and 470 lb-ft of torque, making it the most powerful Wrangler!

Jeep definitely plans to pair it's electrified propulsion with off-road capability.

The hybrid has a solid front and rear axles, 4x4 two-seed transfer case, fully articulating suspension, and 30 inches of water fording capability.

Some of the specs include an approach angle of 44 degrees, breakover angle of 22.5 degrees, a departure angle of 35.6 degrees, and ground clearance of 10.8 inches.

To make things clear, this is a hybrid, not an EV, and meant to be driven with its electric motor and gasoline engine together.

To get the most out of the powertrain, the Wrangler 4xe will have a few different drive modes and eco-coaching to assist when you need to go light on the gas pedal.

Design-wise, the Wrangler 4xe looks a lot like a classic Wrangler, with a few differences here and there.