News > Panda Cross named best crossover of the year by Britains 4x4 Magazine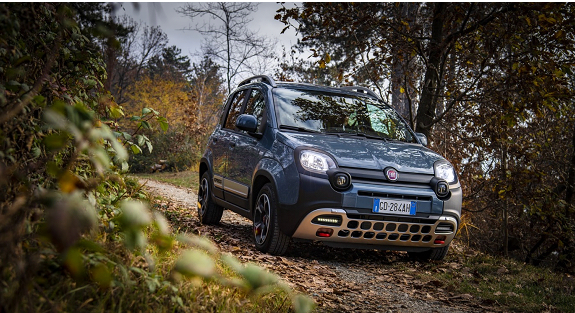 For the 4th year in a row, the Fiat Panda Cross has won the Best Crossover award from 4x4 Magazine in the UK. This result was achieved after being reviewed by a panel of experts for the Panda Cross's off-road capability, drive and available engines. This comes off the Panda range leading its segment in Italy for the last 8 years. 2020 marked the 40th year of the Panda range being produced and also marked its growth in Europe to its highest ever market share.

"It's with great pleasure that we accept this award, to crown a memorable year for the Panda. As well as celebrating its 40th anniversary, 2020 was a really packed year: we launched the Panda Hybrid, completely refreshed the line-up and achieved the best market share in history", said Luca Napolitano, Head of EMEA Fiat, Lancia & Abarth Brands.

Alan Kidd, the editor of 4x4 Magazine, commented, "The Panda Cross just keeps on winning at our 4x4 Awards. The opposition is fierce, but there's nothing else to match Fiat's icon in terms of off-road capability, performance on the road or its distinctive look. People who live in the mountains or get through a bitter winter buy vehicles like this because off-roading forms part of their way of life. It might be small, but the Panda has loads of traction and incredible manoeuvrability. The Panda Cross is the ideal city car that's ready to turn into a cross-country hero in the blink of an eye".

4x4 Magazine is the only dedicated 4x4 and pick-up magazine in the UK and its 4x4 of the year awards have become a benchmark of a quality vehicle for the past 25 years it's been run. The judges assess a range of vehicles from different SUV classes and judge them on everything from pricing to comfort, safety, off-road capability and on-road performance. Fiat is proud to add this honour to the Panda's list of achievements which include Car of the Year 2004 and the first city car to drive to the Everest base camp at a height of 5 200m! It is considered the first city car to feature 4WD technology.