News > Red Dot Award 2019 goes to Fiat Concept Centoventi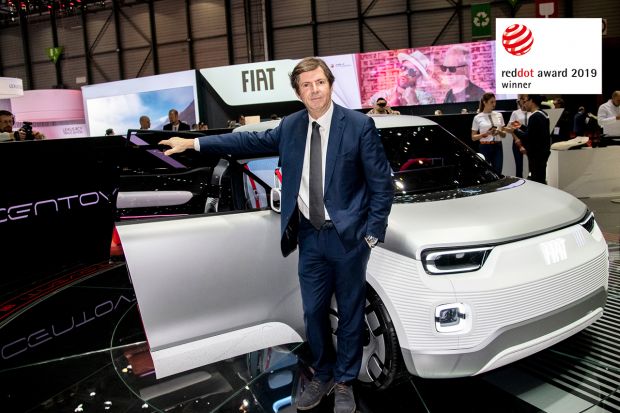 Founded in 1955, the Red Dot Design Award is one of the top industrial design awards in the world. It is intended for companies that emphasise design. This year more than 55 countries entered more than 5 500 entries!
The ceremony was held at Marina Bay in Singapore where the Fiat Concept Centoventi was crowned with a prize in the Design Concept category, one of the three categories in the competition. An international jury of 21 of the world's top professionals and academics select the winners of the coveted prizes in the Red Dot Awards 2019.
President of Fiat Brand Global, Olivier Francois is incredibly proud to have the award and knows that it reflects the innovation and significance of the Fiat Concept Centoventi and how it is reaching borders far beyond just the automotive world. The award is also another birthday gift to celebrate the brand's 120th birthday. The Fiat Concept Centoventi showcases Fiat's electric mobility and embodies 'less is more'. It's less bulky, less expensive and less overloaded, as well as more customisable and even more environmentally friendly. In a way, it's more Fiat than evermore.
The model unconventionally approaches electric mobility by being basic and completely customisable at the same time. Accessories on the interior can be interchanged and installed with a 'plug and play' mode. From the instrument cluster, storage compartments, seats to child restraint systems – the customer can do the interchanging himself. The exterior can be wrapped and the bumpers can be customised, as well as a variety of roofs being available. In a sense, the car can be wrapped to suit the customer's personality. Thanks to battery architecture, specific needs can be met, from 100km to 500km.
The Fiat Concept Centoventi is perfect for a weekend away, or daily urban commuting.