News > Six of the best: breath-taking picnicking and camping sites in the Western Cape this summer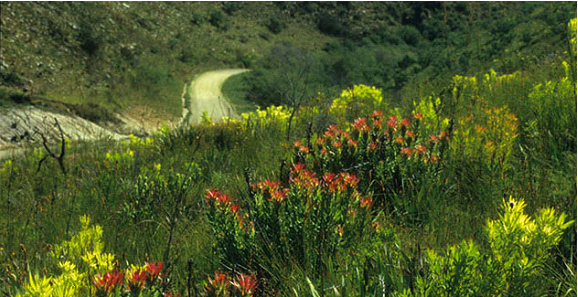 Summer may be on the way out but that doesn't mean you have to hide indoors. CapeNature has put together a list of beautiful picnic and camping sites around the Western Cape that are perfect for everyone from young to old, adventurers to relaxation seekers. Either way, if your wanting to get out of the city there are six places you don't want to miss.
1) Tweede Tol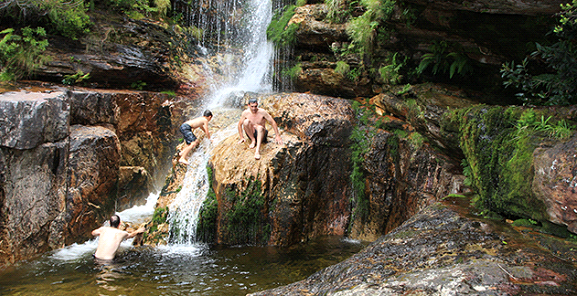 Tweede Tol sits within the large 102 000ha Limietberg Nature Reserve, located at the site of the original Bainskloof Pass tollgate which was built in 1853. It offers 20 campsites each with a braai area along with hot and cold-water ablutions and even a kids jungle gym.
Campsites allow up to 2 cars and 6 people per campsite with extra parking available in the picnic parking area. Campers have exclusive use of the Wolwekloof River swimming holes and Limietberg's hiking trail. Day visitors can enjoy the general picnic area and Witte River swimming holes. Gate times are from 08.00 – 16.00 for more info and directions follow the link here.
2) Algeria, Cederberg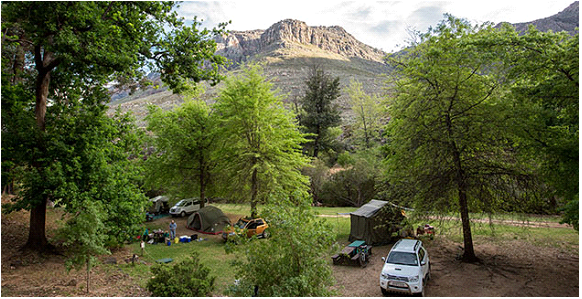 The Algeria campsite is based in the Cederberg mountains on the banks of the Rondegat River and offers a large space with 48 campsites, all with power points, perfect for a wide range of tents. Surrounded by several hiking trails and climbing routes one will be endlessly entertained and when it's time to cool off the rock pools offer the perfect place to relax.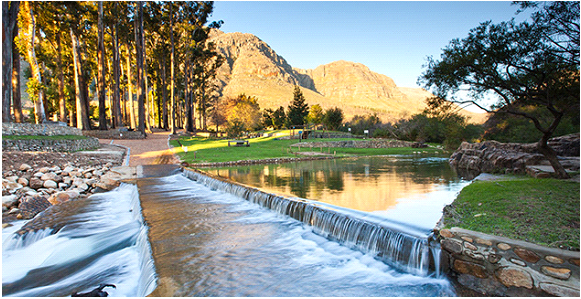 More details and directions to Algeria, Cederberg can be found here.
3) Gamkaberg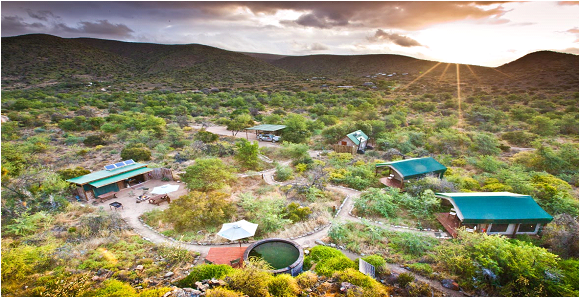 The Gamkaberg Nature Reserve is a smaller reserve based in the Klein Karoo. It offers 3 main campsites perfect for those looking to get out of the city and reconnect with nature, here are those camps sites:
Oukraal: This recently upgraded campsite offers four herder hits and waterless toilets on site. Each hut sleeps 2 people in single beds. This site is best suited for hikers and 4X4 enthusiasts.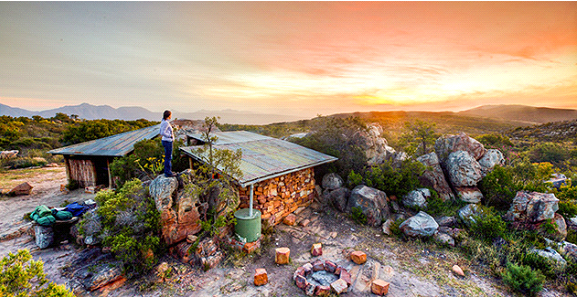 Stable Rooms: On the next campsite over the stables offers bunk bed accommodation for up to 8 people along with a heated shower and braai area.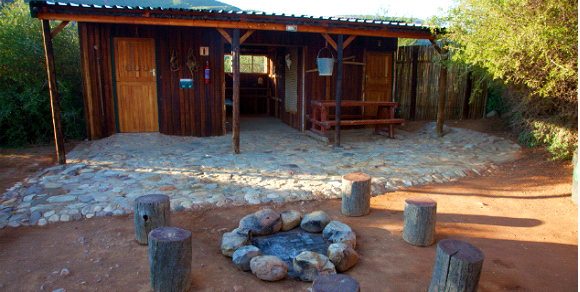 Gamkaberg Campsite: Lastly the Gamkaberg campsite is overall smaller, with two plots to accommodate up to four campers on each plot. Note there is no power at this campsite but there are hot showers so come prepared accordingly.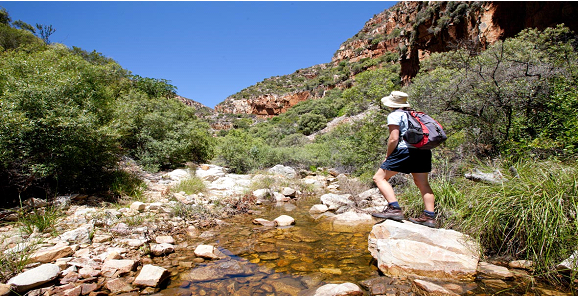 More details and directions to Gamkaberg can be found here.

4) Grootvadersbosch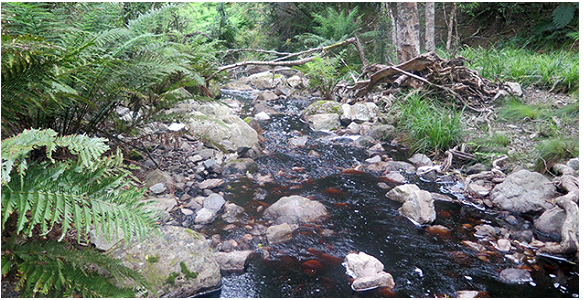 Based in the middle of a beautiful forest the Grootvadersbosch River Crossing offers guests hiking trails, mountain biking and birdwatching.
It has a total of 10 campsites each with great views of the surrounding forest. There are communal ablutions and a braai area along with a children's play area. Campers can also make use of two private campsites, each able to host a maximum of 6 people with two vehicles. The private sites offer ablutions, a braai area and a scullery.
More details and directions to Grootvadersbosch can be found here.

5) Anysberg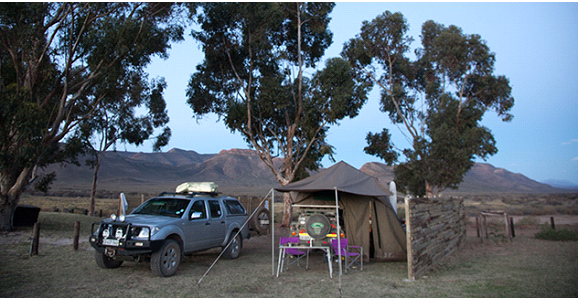 The Anysberg Nature Reserve is based near Ladismith and is well known for its outdoor activity offerings. From horse riding to hiking along with the beautiful on-site reservoir, there will be something for everyone at Anysberg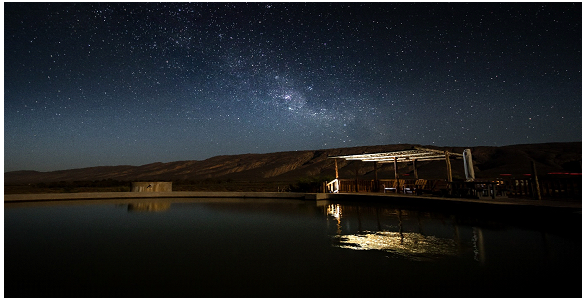 With 5 campsites available along with a communal kitchen area with stoves, fridge, freezer and shared ablution facilities. Also of note, this campsite is wheelchair friendly.
More details and directions to Anysberg can be found here.
6) Kliphuis, Cederberg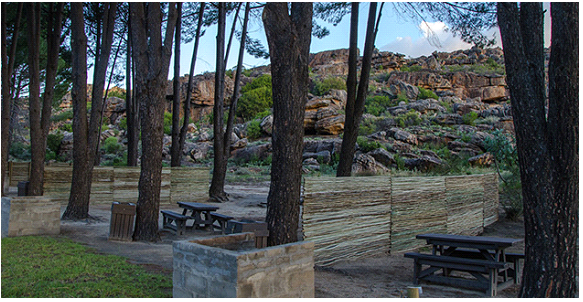 Located on the flower route in the Biedouw Valley, Kliphuis offers quiet beauty amongst the backdrop of the Rocklands bouldering site, perfect for climbing enthusiasts. The 14 available campsites lie along the Kliphuis River making it the perfect swimming spot in warm weather.
More details and directions to Kliphuis are available here.

With so many beautiful and fun-filled venues available we don't blame you for heading out on the next long weekend! To avoid disappointment, contact the CapeNature reservations team on 021 483 0190 or email reservation.alert@capenature.co.za.
*Please note, certain activities require a permit, over and above the accommodation and conservation fees.