News > The all-new Jeep Grand Wagoneer Concept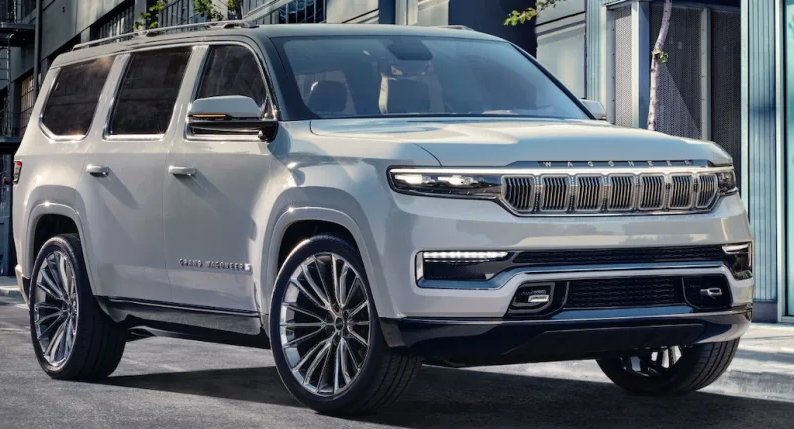 The all-new Jeep Grand Wagoneer Concept is a luxury Jeep paying homage to the 1963 model. Jeep is merging into a new portfolio of SUVs, starting with the Wagoneer. It might be a concept today, but the production model is liked to look quite similar.

The Grand Wagoneer concept is not like the typical SUV people know – The body isn't straight and the fenders protrude around the wheel openings. The rear light treatment and the horizontal theme across the tailgate is nothing like what you'd expect. The chrome and lighting in the front end can be a bit gaudy but the lights, grille, and hood shape balance this out. The grille is slightly shorter than other grilles in the luxury SUV sphere, but it does take up the majority of the vehicle's face.

The interior resembles aluminium, wood, suede, and a few environmentally conscious materials while looking modern. The steering wheel is wrapped in leather with a Grand Wagoneer badge. The interior also features plenty of screens, including one on the dash, in front of the passenger seat, one of top of the centre stack, one standing on the base of the centre stack, and one behind the steering wheel.

The three four-wheel-drive systems, air-suspension, and fully independent suspension make it an exciting addition to the Jeep line-up.