News > The Fiat 500 Enterprise reaches three million sales in Europe!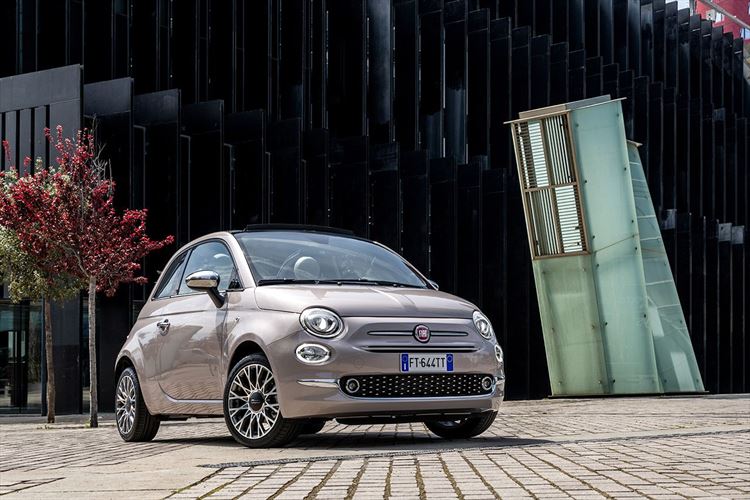 The latest line-up of the 500 family includes the 500, 500L and 500X, and they're constantly growing to satisfy the diverse clientele purchasing Fiat vehicles.
The exclusive Fiat 500C Star has just been sold in Europe as the three millionth car in the 500 family. The successful line-up has won over the public, and continues to do so for while setting records with customers that seek style and mobility. The versatile 500L is the ideal car for young families just starting out, while the 500X is the Italian crossover that was made for daily city adventures. Most of the success from the 500 family comes internationally, with 62% of sales being outside Italy. It is still the largest, followed by UK, France, Germany and Spain.
The 500 convertible that broke the sales record boasts a Stella White livery with pink hues that perfectly compliment the black and white sand interiors, with Matelassé finish and eco-leather details with a burgundy embroidered 500 logo.
The Fiat 500 family gets its success from being able to explore new territories while creating a range of cars that are very different in terms of shape and personality, but all share the same traditional Fiat look. The 500 family has broken all the rules of its market by demonstrating that a small city car can become a globally recognised brand and grow a family of fun and by being a symbol of Italian manufacturing. It continues to make leaps forward with updates like the two new versions of the Star and Rockstar.
Recently taking the spotlight in the new 500X that was completely refreshed in September to play a leading role and has been the model that has been a firm leader in Italy, and stays in the top 10 in Europe since it launched in 2014. It blends timeless style and design with innovative technology that can satisfy all the customer's needs. The new 500X was also the first Fiat to fit the new FireFly Turbo 1.0 and FireFly Turbo 1.3 engines.
The ideal answer to modern families is the 500L and completes the 500 family. It underwent a refresh in 2017 and embraces the 'Cool & Capable' concept by taking the iconic 500 style and making it functionally Italian and comfortable. The secret? It's even more spacious, more technological, and full of personality.