News > Two Customised Concept Trucks debuted by Mopar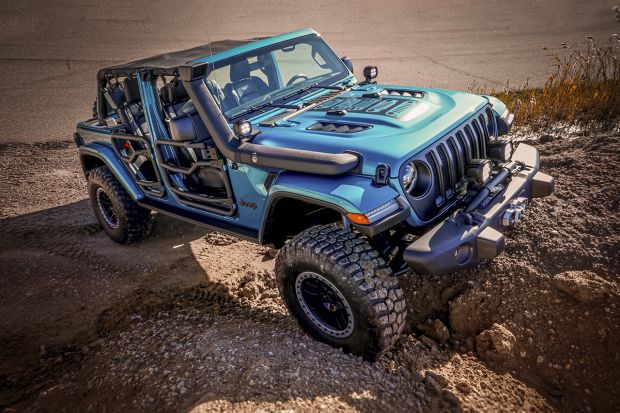 Two Customised Concept Trucks debuted by Mopar
Mopar took to the stand at the biggest afterparts show to showcase two new pickup truck concepts with a combination of Mopar production and prototype parts and accessories.
The Ram 1500 Rebel OTG is an Overlanding-themed concept and the Mopar Lowliner Concept is a reimagined 1968 Dodge D200-series pickup and both will make their debut at the 2019 Specialty Equipment Market Association show (SEMA) in Las Vegas.
The two new vehicles aim to show how Mopar is constantly exploring new ideas to meet the needs of passionate needs. The brand displays a total of 14 vehicles as well as hundreds of Mopar products.
Ram 1500 Rebel OTG (Off The Grid) Concept
The Mopar team, together with leading outdoor equipment suppliers created a concept that is the ultimate travel adventure.
The ending is the final objective when it comes to Overlanding, and the goal is to explore more instead of conquering more obstacles.
The OTG concept is a canvas of the 2020 Ram 1500, with a 3.0-litre V-6 EcoDiesel engine, allowing for low torque and extended driving range. It is also equipped with Mopar concept accessories like a front bumper and larger grille.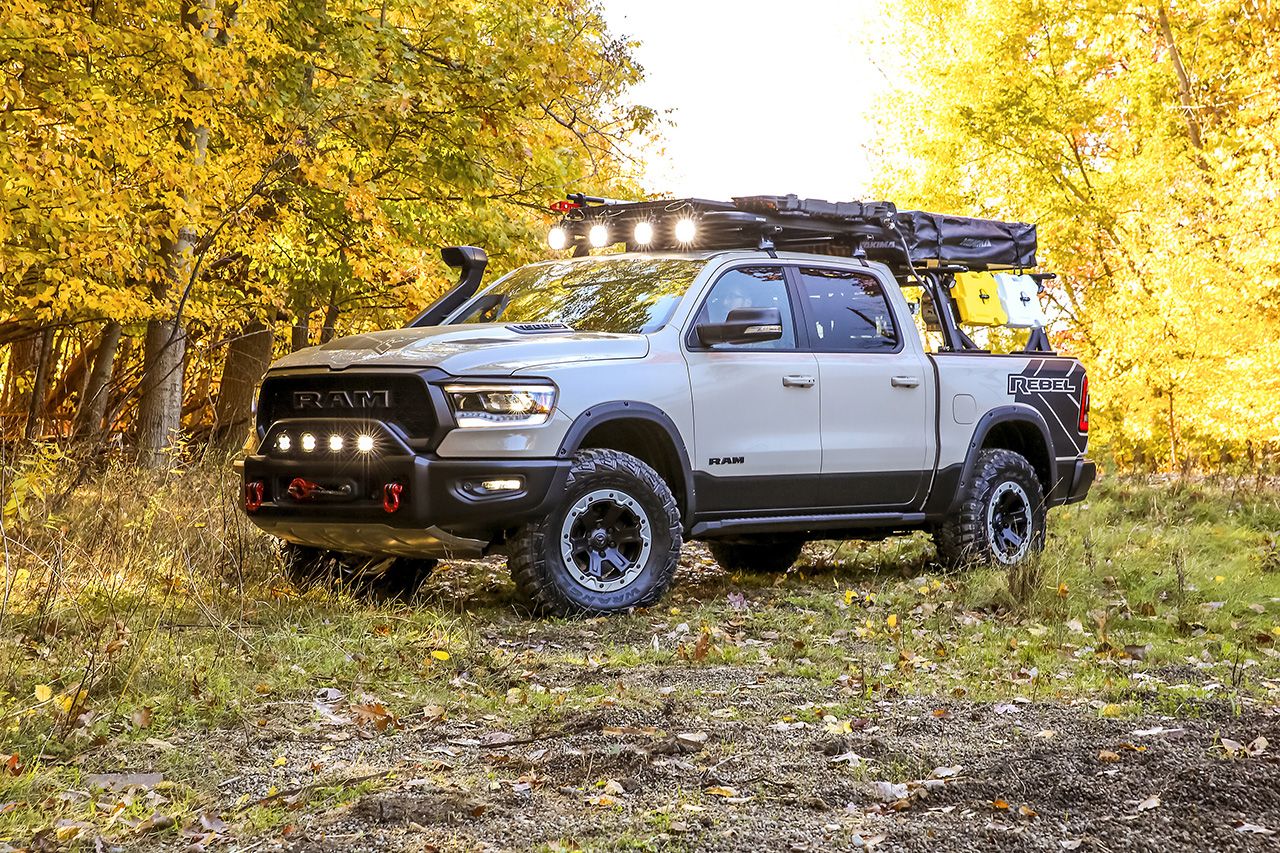 Mopar Lowliner Concept
Customising classic trucks will also be a hot trend in the aftermarket world, which is exactly why Mopar designers transformed a 1968 Dodge D200-series heavy-duty pickup truck into a Candied Delmonico Red and Dairy Cream Mopar Lowliner Concept.
Using the fully boxed original C-channel frame of the drive truck, Mopar lowered the ride height and lengthened the wheelbase. The concept also showcases a custom front end with 5.9-liter Cummins diesel engine and 6-speed manual transmission with floor-mounted shifter.
Designers also streamlined the exterior to create a smooth body appearance and simplified graphics and extras like door handles and radio antennas.